If last year has taught us anything, it's that trying new things – be it an online painting class or a virtual yoga session – is one of the best ways to keep us feeling content and creatively fulfilled! This Mother's Day, treat Mum to the gift of a new experience and explore some of Sydney's best Mother's Day gift ideas.

Ready to make 2021 the year your surprise and delight her? Check out our unique gift experiences we think your mum would love.
1. Jewellery making workshop
If your mum is a low key style-icon who loves adding a pair of dangly statement earrings to every outfit, there are no better Mother's Day gift ideas than jewellery making classes. In this unique experience, your Mum will get the chance to create three sets of statement earrings that she'll design and create all by herself. There's nothing better than creating something and being able to wear it every day too!
2. Sip and paint class
Is your mum keen to explore her inner artist? If you think she needs to unleash her creativity, take her out to experience a paint and sip class! Not only will she be able to drink her favourite wine, but she'll also get to create her very own masterpiece too. This art class is a great way to connect with your mum and your local arts community in a fun and relaxed environment. Put down the smartphone and instead pick up a paintbrush to create your own work of art.
3. Candle making course
As far as classic Mother's Day gifts go, it's hard to go past a fabulous and fancy scented candle. This little workshop, however, will show your mum how to make candles from scratch using natural soy wax and an array of scents and oils!
4. Pizza making class
Looking for authentic Italian pizza recipes? How about having an authentic Italian pizza chef in your own home? This workshop by Italian food artists, Salts Meats Cheese, will show your mum how to make authentic Italian pizza in her traditional Australian kitchen. And if you still live with your mum, you may even be able to snag a slice.
5. Kokedama making
Kokedama can help give your Mother's Day flowers a whole new meaning! Kokedama is a traditional botanical technique from Japan that takes a small Bonsai plant and wraps it in a moss ball. It's the perfect indoor plant and a challenging and enjoyable exercise in micro-gardening!
Looking for more unique Mother's Day gift experience ideas? We've got you covered.
6. Punch needle embroidery kits
Discovering the colourful art of punch needle embroidery is a gift in and of itself, making it one of the most rewarding Mother's Day presents we have! Your mum can learn how to embroider her own designs onto literally anything. Pillows, jumpers, tablecloths; anything that mums have in a cupboard somewhere can get a revamped look with punch needle embroidery.
7. Make a terrarium
Making a terrarium is a quirky way to give your house a green space whilst also learning about plant life and sustainability. This terrarium workshop will give your Mum everything she needs to craft a beautiful mini-garden that'll thrive anywhere in her home.
8. Polymer clay succulents
Similar to the terrarium workshop, this mini-class is a great gift for mum as she can make the clay pot for the succulent with just the clay delivered and the oven in the house! Unlike traditional pottery, polymer clay doesn't require an industrial kiln and can be fired in the kitchen oven! Not only will your mum have a new plant to add to the house, but she'll have a pot for it that she designed and built entirely herself!
9. Soap and shampoo making
Usually, a trip to The Body Shop will sort out your gifts for mum, but this year offer her the chance to make her own instead! Our soap and shampoo making workshops will give your Mum the tips to craft her own range of delectable soaps and shampoos from home!
10. Learn how to weave
If your Mum is nifty with her hands, then she'll love this weaving workshop. With the tips and tricks she'll learn, as well as the weaving basics, your Mum will make it look like she's a knitwork veteran in no time! Not only will she learn the secrets of the weaving loom, but your Mum will have an item to take away with her as a memory of this Mother's Day - what could be better!
11. Make garlic Foccacia
If you're currently working on a very tight budget, this class by Italian cooking maestros Salt Meats Cheese will have your mum cooking up a storm for absolutely no money! This class is completely free, all you have to do is supply the ingredients, and you're well on your way to whipping up authentic Italian focaccia.
12. Watercolour painting for beginners
ClassBento has a multitude of painting classes, and this watercolour for beginners workshop will show your mum the finer points of watercolour art. Not only will she get to set herself up with some new art skills, but she'll also have a masterpiece to take home and hang on the wall too!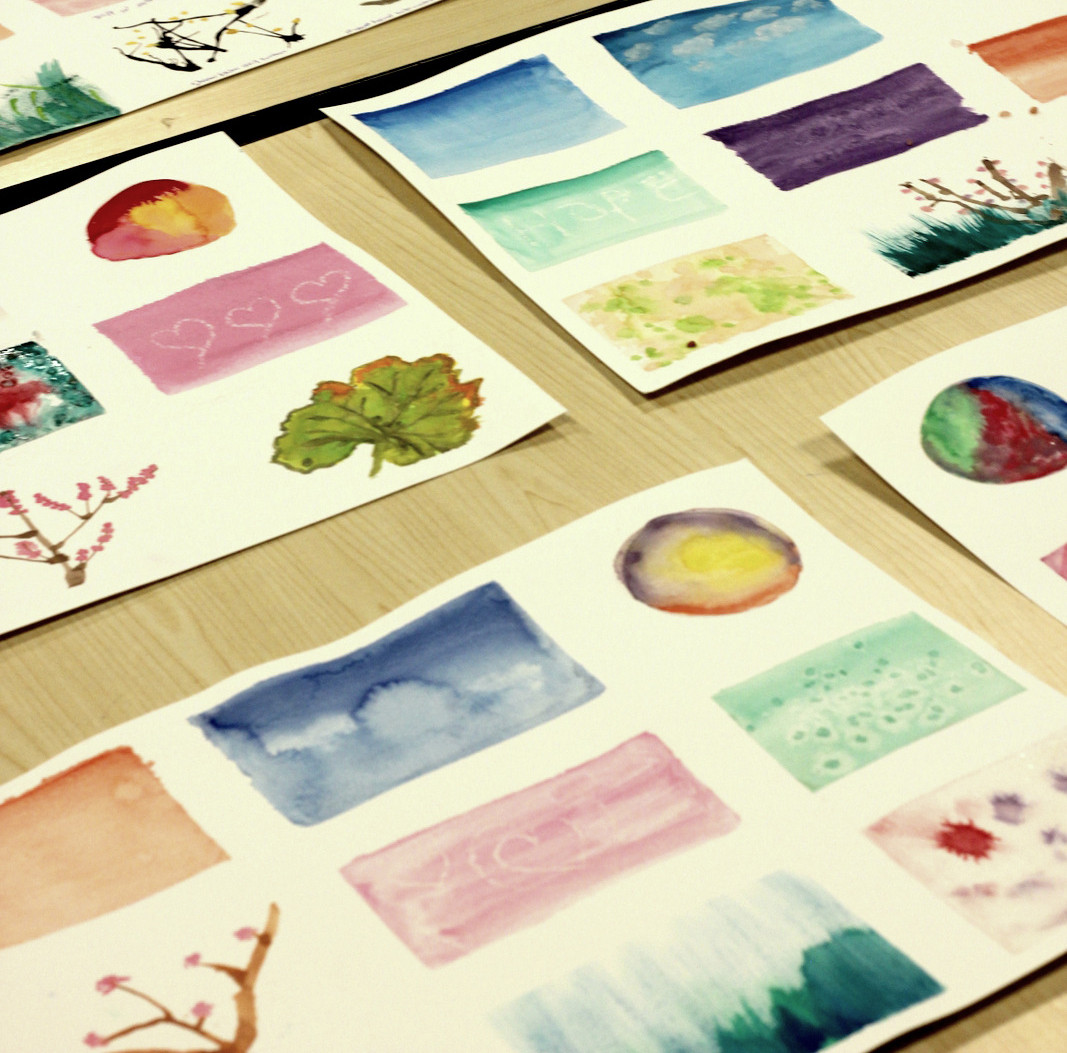 13. Learn abstract painting
This might seem like an oxymoron, but even if it's abstract, there are always a few cheeky tips and tricks worth picking up to get the most out of it. Looking at gifts for mum that ignore post-modern artistic conventions? This is the winner.
14. Make a dreamcatcher
Perfect for any mum looking to get a better night's sleep, making a dreamcatcher is one of the best gifts for mum if she's plagued by restless nights. Or if she's just into creating little knick-knacks for around the house. Seriously, they're very pretty and super fun to make!
15. Sashiko mending embroidery kits
Sashiko is a Japanese style of stitching and cloth repair that breathes new life into damaged garments, making them stronger and more colourful. If you're looking for Mother's Day presents that are a little avant-garde, send mum this quirky workshop. You could probably also send her your jumpers to mend too if you were feeling cheeky.
16. Pompom creations
Got a Mum that insists she isn't creative? Start her here. Pompom making is a fun, quick and easy way to enter the world of crafts. Also, they come with googly eyes, so the gift practically pays for itself.
17. DIY pottery kits - make a clay planter
This Mother's day gift idea is perfect for a mum who has a green thumb and loves to get her hands dirty in the garden. Similar to the succulent class above, your mum can craft a clay planter for a small indoor plant using the materials in the craft kit box and her own oven.
Suggested workshops in Sydney