Make February 14th a day to remember with these Valentines experience gifts for her. The key to finding the perfect Sydney activities all comes down to knowing your partner, something you are most likely a pro at. Your partner is special and one-of-a-kind, so the Valentine's Day ideas for her that you come up with and the gift you decide on should be unique too!
There are two common mistakes that partners make when it comes to Valentine's Day gifts for women. One mistake is the generic gift - chocolates, flowers, breakfast in bed, a card. While these are a good start, they definitely shouldn't be the main event. Finding something extra-thoughtful is what will surprise and delight her.
The other common mistake is the overly extravagant gift. It might seem thoughtful to spend a month worth of savings on a gorgeous necklace or an expensive pair of earrings, and hey, if that's what she asked for, go with that. But the majority of women out there don't actually want a piece of jewellery that they didn't pick out themselves and is so flashy that they can't wear it day-to-day. Instead, a lot of the time it ends up collecting dust in the box on her dresser.
Do you know what the really simple solution is when you're scratching your head trying to think of Valentine's gifts for her? Whether she's an artist or more of a sculptor, if she is a caffeine-lover, if she loves trying new recipes or finding new hobbies - every woman has something that brings her joy, and you should highlight that. A gift option like this will have her feeling the love no matter what she's into.
Opting for unique experience gifts in Sydney is the perfect way to show her that you care. This way you're showing her that you're interested in what she likes and most importantly you want to spend time with her, whatever that involves.
Valentine's Day is the perfect chance to make time for her, be romantic and relive all your exciting milestones as a couple, which is what women care the most about on V-Day. To her, it's not about how lavish or expensive a gift is, but instead the time you spend together, because that's what proves attentiveness and will give her all the butterflies inside.
So prepare for sparks to fly and romance to bloom with these top romantic things to do in Sydney, the perfect Valentine's Day gift ideas for her.
A latte art class is any coffee lover's dream. It's a caffeinated passion that you can always rely on when looking for gifts for her in Sydney. Spend two hours honing your foam art skills, creating your own designs, and having a great time with your partner at a barista workshop. You will learn the heart and rosetta latte art patterns, a handy skill to continually surprise her at home with when decorating her morning coffee.
Beyond creating patterns, you will also learn how to produce a stellar cup of coffee, something that will forever make her smile each morning. And you'll even get a certificate of achievement, which means that you can continue as her personal barista at home from now on. Not only will she love that but it's also a great morning routine to create together, instead of rushing out separately for coffee on the way to work!
Woo her with pasta
What woman doesn't love Italian food? In fact, the key to many women's hearts is pasta and what better day to indulge in delicious food than on Valentine's Day! A fresh pasta masterclass is perfect if you're after unique experience gifts for women or gifts for couples, as you can both enjoy this fun and romantic class on the night of Valentine's Day.
Instead of following tradition and dining out with a decadent meal on V-Day, you will create your own mouth-watering fettuccine, ravioli and spaghetti. Once the hard work is done, you can sit back and enjoy a family-style meal of your own handmade pasta and you're guaranteed to feel love at first bite.
What makes it even better? Your partner might use her new pasta skills at home, where you get to be the very lucky taste-tester!
Take a romantic photographic stroll around Circular Quay
Valentine's Day is always a crowded mess when you're trying to have an intimate night out. But with this course on night photography, you can spend February 14th capturing the beauty of Sydney after sunset. That is so much more romantic than fighting for a table at an overpriced restaurant.
A night photography course is the perfect experience gift for women who love being behind the lens or maybe have shown interest in learning some nifty photography tricks. For this class, you will need a tripod and a digital camera with manual settings. If you don't have one, don't fret. The instructor, Alfonso, also offers a smartphone photography class that you can opt for instead, perfect for amateur photographers and those who just want to make good use of their smart device or maybe enhance their Instagram feed.
After attending the class, make sure to head out for a romantic picnic or evening in Sydney at night to make use of your new life skills and capture some of the iconic spots in Circular Quay like the Harbour Bridge or the Royal Botanic Gardens!
Create personalised jewellery for her
Buying jewellery for your girlfriend or wife is a tricky endeavour, especially on Valentine's Day, when the shops are flooded with heart pendants and rose-coloured jewels, which all look irritatingly similar. Every girl has her own style and taste, and it can be hard to know what she's going to love. So, why not scratch that whole idea and invite her to a jewellery making course instead?
In a four-hour jewellery making class, you'll learn how to make a ring using various metals, such as copper, silver or gold. Your loved one will have the opportunity to create her own unique design, as well as learning basic jewellery making skills such as designing, hammering, measuring and polishing.
She is definitely going to feel more attached to a piece of jewellery that you had fun making together at a class in Sydney, over one of the many Valentine's Day inspired pieces that you picked up from a jeweller.
Learn wheel throwing together
What could be more romantic than that iconic wheel throwing scene from 'Ghost'? Reimaging it at an intimate pottery workshop in Sydney, of course! These tactile Sydney activities are some of the most popular things to do for Valentines Day and at the end of your class, you'll both have made your very own handmade ceramics!

Get started at a beginners wheel throwing class in Crows Nest where you'll get familiar with the pottery wheel and let your creativity run wild. This workshop is great if you're after experience gifts for women in Sydney (plus you get to join in), particularly if your partner is adventurous and always willing to try something new. It's all about having fun, de-stressing and seeing what you can create.


Forget the store-bought flowers and gift her a flower crown making class
Flower Crowns are a wonderful way to relax and get your creativity flowing. All the beautiful fragrances of flowers will make your special someone very happy and take all her cares away just for one day.
If you're still looking for ideal Valentine's Day ideas for her, then check out the range of ClassBento workshops in Sydney on offer. If you want to give her a class that she can go to alone or with friends, you might consider a perfume making class or matcha lovers high tea cooking class. The important thing is, she will love that you took the time to pick an activity that she is actually going to enjoy and will remember for years to come.
Gift a unique experience
Pick a fun experience for them, or let them choose from our thousands of creative classes and kits.
Valid for 3 years.
card_giftcard Get a gift card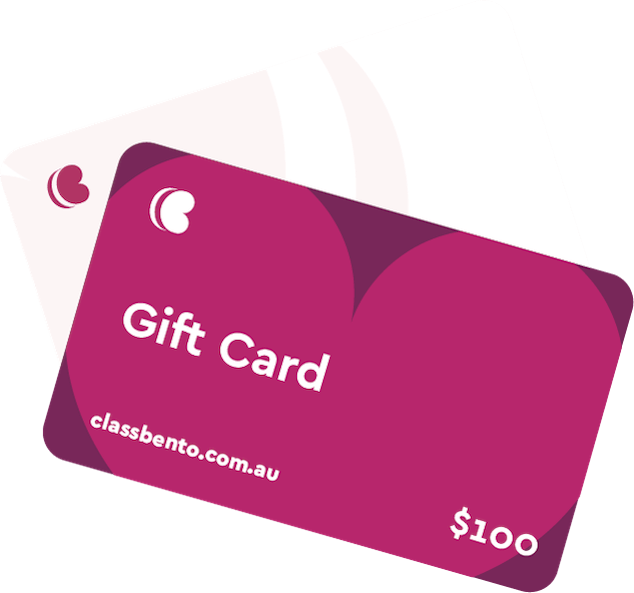 Suggested workshops in Sydney