Here at ClassBento, we'd never want to assume you can't cook. The reason we suggest the best cooking classes in Melbourne to try is that there's always room for improvement, no matter what discipline! Maybe you can absolutely cook the pants off a piece of toast, or you can whip up 2-minute noodles in 90 seconds. We wouldn't dare suggest you aren't a skilled artisan in your own kitchen, but how nice would it be to be able to take your home cooking skills to the next level? We've compiled a list of Melbourne's stand-out cooking schools to help you give your chow the "Gordon Ramsay" touch without having to resort to yelling and making the Sous-chef cry.
OTAO KITCHEN
In the heart of Richmond lies the locally-famous OTAO kitchen, a cooking school that involves less study and more lunch breaks. As far as cooking classes in Melbourne go, OTAO has you sorted. Founded by Vietnamese chef and genuine top bloke, Ha Nguyen, OTAO Kitchen's ethos focuses on food and eating as a collective experience and one that must be shared in order to be appreciated. It's a warm and welcoming atmosphere has made it one of ClassBento's Melbourne workshops that people keep returning to most. Although Ha is a master of Vietnamese food and culture (and OTAO is named after the Vietnamese kitchen god) the classes OTAO run extend across a multitude of cuisines and food types. They cater to corporate offices with their team building cooking classes and Masterchef-style challenges, as well as offering more in-depth classes into Greek cuisine, Thai food and sushi, just to name a few. These fine folks are the jack of all trades and a perfect place to start if your own kitchen needs a bit of love.
OASIS
With locations in both Fairfield and Murrumbeena, Oasis Kitchen and Cafe have been crushing it since 1998. One-third cafe, one-third middle eastern grocer, one-third cooking school, Oasis adds up to a truly unique family business, and one of our most popular cooking classes in Melbourne. Originally from Lebanon, the Makool family set up shop in Murrumbeena and soon became a staple of the local culinary scene. Their cooking school is going gangbusters and offers spectacular classes and demonstrations in whipping up delectable Middle Eastern sweets and traditional Lebanese dinners. Not only this but when you attend one of their cooking demonstrations, you'll be fed and get 10 percent off their shop, so you can go home and recreate what you've learned on the cheap! By picking up a few tips and tricks with Oasis, you're supporting a growing family business whilst improving your own cooking!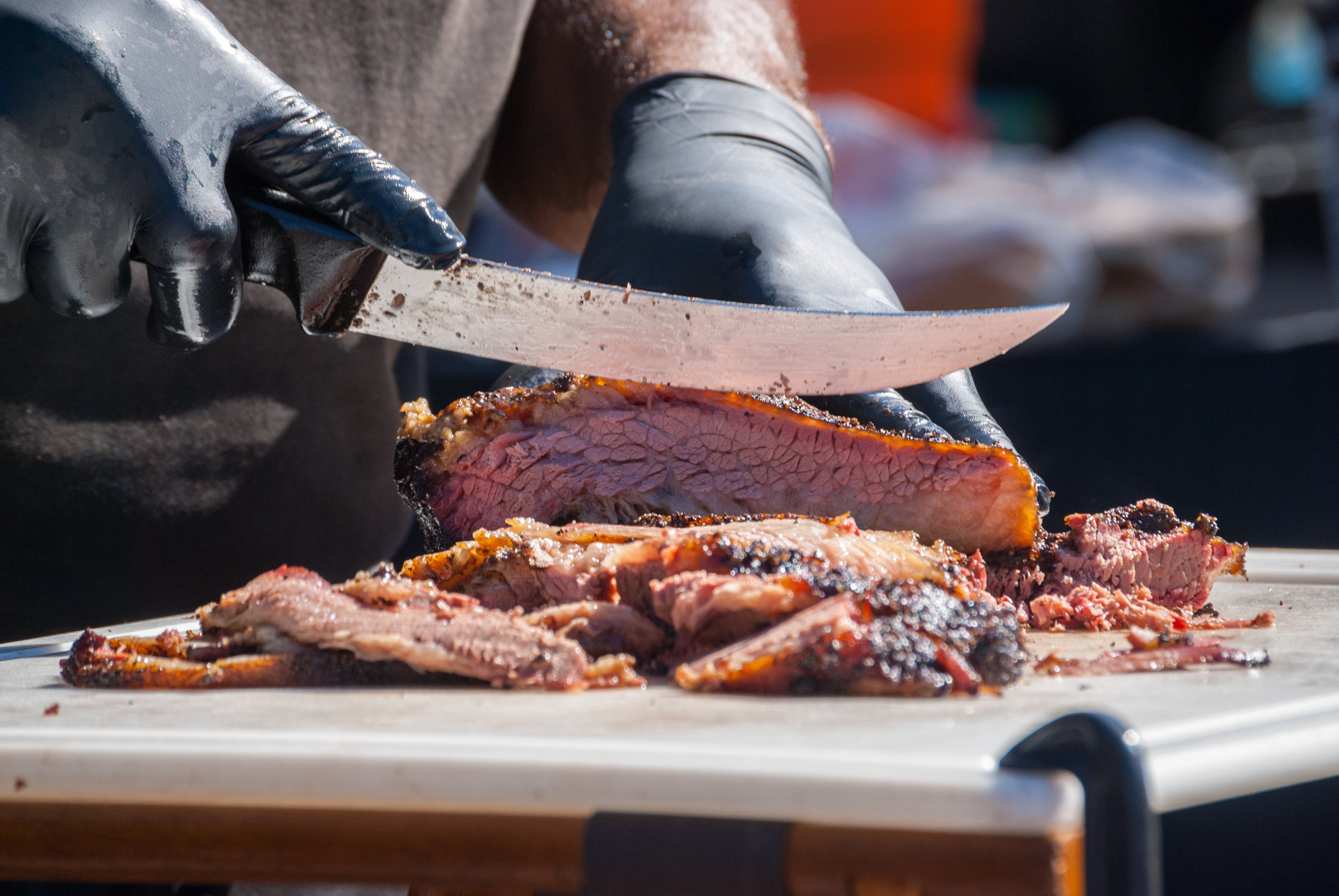 BBQ SCHOOL
Born from the fires of both barbecuing and the passion for cooking, BBQ School has been teaching Australians how to master the mythical art of the barbie since 2004, and they show no signs of slowing down. BBQ School has been one of ClassBento's most popular things to do in Melbourne from the very beginning. BBQ School prides themselves on delivering, not just on the food, but also on creating a festive atmosphere where you can enjoy your cooking education in a relaxed informal setting, over a couple of cold beers. Some of BBQ School's cooking classes in Melbourne actually incorporate beer into both their class packages and their cooking, with classes like their beer and smoking class! BBQ School is probably one to avoid if you're looking at mastering the vegan cooking arts, but if you're a meat-lover and want to discover what it takes to master a brisket, then BBQ School should be your one-stop-shop.
SOUTH MELBOURNE MARKET COOKING SCHOOL
The South Melbourne market is an institution that first began in the 1800s. From then, it has grown into a local favourite for fresh produce, great coffee, and unique food stalls run by Melbourne chefs, patissiers and flavour practitioners. However, in recent years, the marketplace has had a major revamp, and they now offer some of the most exciting cooking classes in Melbourne! With their wide variety of styles and cuisines, the South Melbourne Market employs local chefs to show you the ins and outs of what gets the pot boiling. There's also free demonstrations and kids cooking classes, so it's also a wonderful way to get the little ones into cooking! Fry up some takoyaki, roll some gnocchi or learn what it takes to make authentic Italian-style pizza in one of Melbourne's most historic foodie hotspots.

RELISH MAMA
Relish Mama is a cooking school that's been impressing critics and locals alike since 2009. Run by culinary teacher and decorated food writer Nellie Kerrison, you'll be taught by some of the best chefs and MasterChef alumni Melbourne has to offer! Relish Mama has a strong emphasis on family cooking, and their classes cover cuisines from all over the world! From general cooking classes covering the core essentials to masterclasses teaching you to perfect your own pistachio nougat, Relish Mama's cooking classes in Melbourne are as versatile as they are fun! They're currently raising funds for the bushfire appeal, so if you book into a class in early 2020, all money will be going to help the firefighters. Learning to cook for a good cause? It couldn't get better!
Although we've just listed five, there are an array of cooking classes in Melbourne who'll help you branch out in the kitchen and explore the Marco Pierre-White hiding inside you. No matter what cuisine you're looking at improving on, ClassBento has the class for you! All of our Melbourne workshops are run by experienced chefs with extensive experience both in the kitchen and the classroom, so they have the tools and the tongs to have you sizzling, frying and baking your way to a better chef in no time!