As you may be aware, the consumption of food is crucial to your survival as a living being, but we understand that work can often get in the way of this vitally important facet of life. Fret not, however, because here at ClassBento we have the best cooking classes in Melbourne to help you whip up something delicious on the cheap, that will actually increase your work performance! Achieving a work/life balance is a struggle that has plagued the minds of scientists for millennia, but with a little help from your friends at ClassBento, we can help you discover what those scientists haven't been able to.

Cooking classes: less money for more food!
The reality of the situation is that cooking classes aren't - generally speaking - that cheap. That's primarily due to the fact that learning the skills to cook delicious food at home is incredibly valuable. So before you go any further, it's important to remember one thing: a cooking class isn't so much a "splurge" as it is an "investment." The city of Melbourne is positively overflowing with amazing eateries, scrumptious cafes and delectable restaurants, but if you indulge the whims of your tastebuds every time you feel a touch of hunger, you'll be penniless faster than an ATM with a tummy bug. That's why it's important to spend some time building your own cooking repertoire so you can enjoy the food you want to eat at a fraction of the cost.
OASIS cafe in both Fairfield and Murrumbeena specialise in making delicious, authentic middle eastern and Lebanese cuisine, and by the grace of the almighty allow you to learn their ways. With classes averaging around $60, you'll walk away with delicious recipes on how to craft your own delicious feasts, as well as 10 percent off their store after the class. Oh, you also get to eat whatever the class made during the lesson. So not only do you walk away with newfound knowledge of how to cook fresh, authentic Lebanese dishes, as well as a collection of the recipes used and a discount on buying ingredients for them, you also leave the class full. Now that right there is value for money.
Although a slight price increase from OASIS, Foodie Trails offers you the chance to learn how to master the art of Sri Lankan cooking with their hands-on, entirely delicious cooking class. With a price tag of $120 per person, you need to be sure you're getting value for money, and ClassBento guarantees this kitchen experience is worth its weight in gold. Much like the OASIS class, you'll walk away with a full belly and a recipe guide, however, this workshop places a strong emphasis on working hands-on and giving you practical methods of making authentic Sri Lankan food. It's actually a bargain when you really think about it.
Food for thought… and productivity in the workplace
Although very much a beverage, kombucha workshops are gaining popularity as one of the many quirky things to do in Melbourne. Not only are they on the cheaper side of our cooking classes and demonstrations, but they're a perfect example of a class that lets you take your knowledge home immediately. ClassBento's kombucha classes send you home with not just the kombucha you made in the session, but also with the key ingredient: scoby. This rather visually unpleasant kombucha starter is essential to brewing your own delicious kombucha at home and is a sure-fire way to increase your gut health. Good gut health translates to less stress, a healthier immune system and even improved brain function. Smash a kombucha with breakfast instead of orange juice, and you'll be on your way to Employee of the Month before you've even finished the first glass!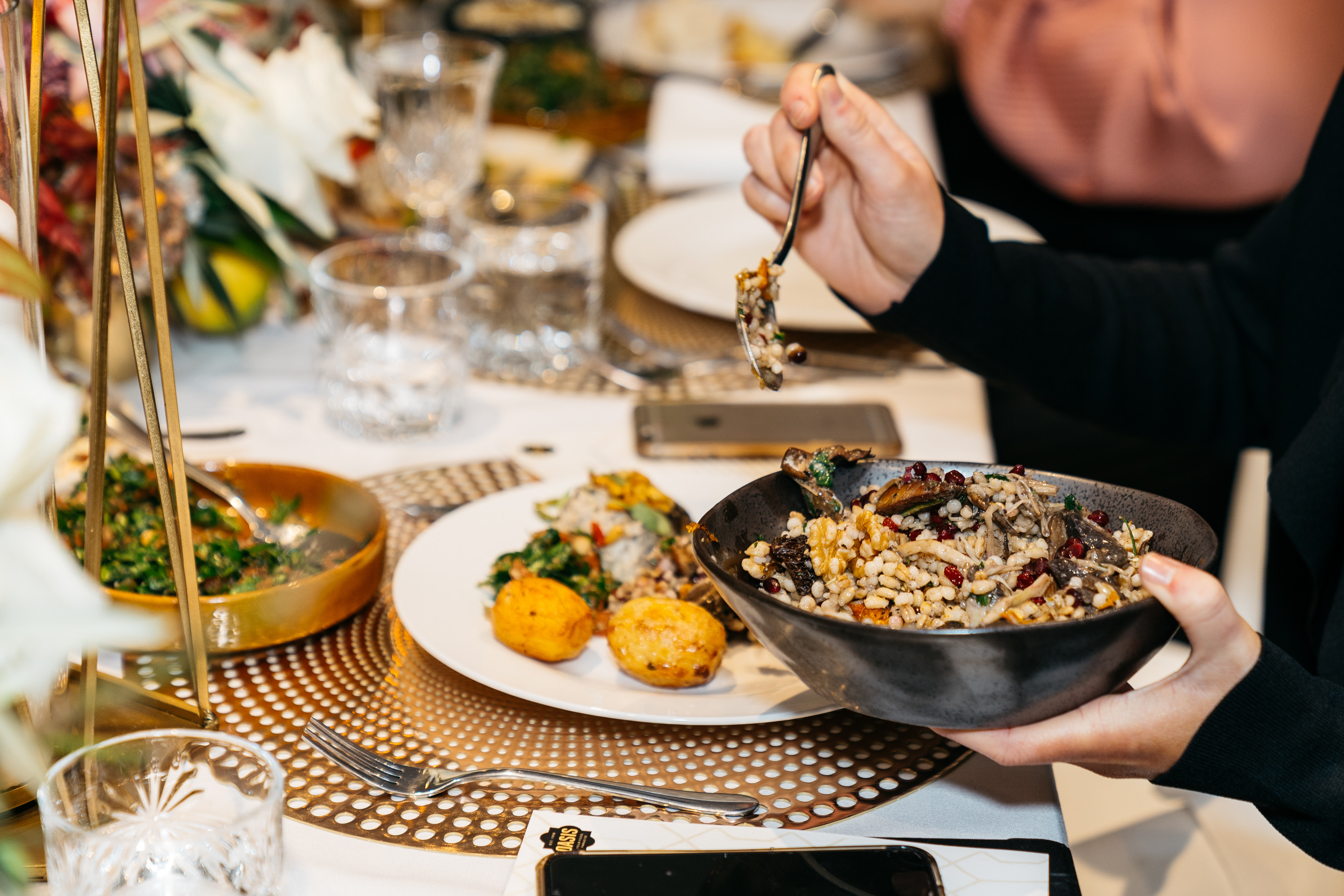 Shoutout to all our vegan cooking classes
There's no way here at ClassBento that we could offer up healthy cooking options and not give a shoutout to our vegan friends! Although many of our vegan cooking classes are at the higher end of the financial scale, our Vegan Meal Prep cooking workshop is ideal for not just people on a vegetarian/vegan diet, but for individuals who are time-poor but seeking healthy meal alternatives! For the same cost as the Sri Lankan cooking extravaganza, you can learn how to prepare delicious vegan food quickly and effectively to ensure you get the most out of your meat-free diet! The class will run you through not just how to prepare your ingredients, but the most efficient way of making bulk vegan food to have you set for the week so you have more time to focus on the other aspects of your busy, busy life. Changing to a vegan diet has been shown to improve kidney function and lower blood sugar, resulting in increased energy levels so you can wake up for work with a spring in your step and a legume for lunch!
One class that is ideal for saving money and making your food go furth is our Sourdough Basics Baking Class! Just under $100, you'll learn how to make beautiful fresh bread, and you'll leave with everything you need to bake your own loaf the following day! Sourdough also will have you feeling healthier and more energised as - much like kombucha - the fermentation process that creates sourdough means it's packed with probiotics that will aid in good gut health. Gut health has been linked to lower stress levels, reduced anxiety and improved cardiovascular function, so you can't go wrong!
With so many great cooking classes in Melbourne to choose from, finding one that matches your budget and your lifestyle has never been easier! So get your work/life balance actually working for you without breaking the bank, and set yourself up to not only eat delicious food at home but to work smarter and more efficiently when it comes to time for the office. Your survival as a human being has been guaranteed.