Give back to the special lady in your life with our self-care Valentines experience gifts for her. There are so many experiences to be had that promote good mental health and self-love. Whether you need to find fun things to do in Sydney, or Melbourne workshops that will encourage your partner to treat themselves, you can't go wrong with experience gifts this Valentine's Day.
It is so important that in this uncertain year we take the time to relax, unwind and even try something new! Your partner may not be thinking much about themselves right now, so Valentine's Day is a perfect opportunity to show them how much you care and how much their wellbeing means to you. With our self-care-inspired experience gifts, your partner will feel happier, stronger and more mindful. What's not to love about that? Check out our top self-care-inspired Valentines experience gifts for her below.
Fragrant beauty and fragrance classes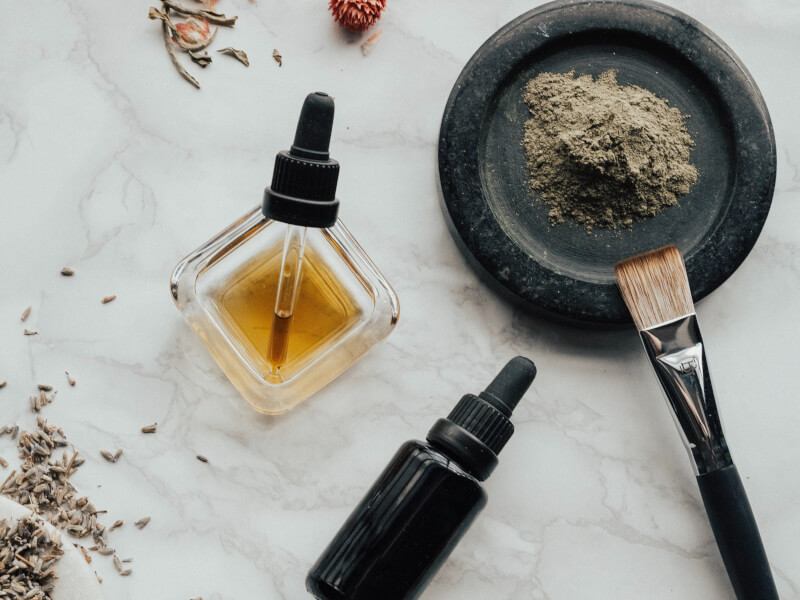 There is nothing that says self-care more than one of our peaceful and meditative beauty and fragrance experiences. Whether your partner wants to learn how to make soy candles for the first time or is more interested in trying out hair and make-up workshops, these experiences are a great way for your partner to release inner-tension and feel proud with her new set of skills.
Maybe your partner would like to try out a bath bomb online class with a DIY kit and spend an hour soaking in the tub at home afterwards. Or, if you are up north in Queensland, she could try out a natural skincare Brisbane workshop, and treat her skin to a little tender loving care. The opportunities are endless, but one thing is guaranteed, these Valentine's Day gift ideas are a unique way to show you how much you care and make you very loved and appreciated on February 14th!
Mindful tea blending workshops

You can never go wrong with a tea party. The perfect way to get your partner in the right frame of mind on Valentine's Day is by indulging her tea-loving spirit and treating her to some self-care and relaxation in the form of a tea blending class. Whether your partner is after an online chai blending workshop or a Sydney tea pairing class, this unique experience gift will make her feel extra special on Valentine's Day! There are so many different ways to treat your partner, but if self-care experience gifts for her are what you are after, you can't beat a full afternoon of indulging in delicious teas, nibbling on treats and relaxing!
Decadent chocolate making classes

Who doesn't like chocolate? Not only are these delicious pockets of joy fun to make, but eating chocolate releases natural endorphins in the brain, proven to elevate mood and increase positivity. Get your partner to enjoy a Sydney chocolate making workshop where she can get creative with flavours and styles and also have something delicious to indulge in afterwards. You aren't her favourite person in the world for no reason!

Relaxing yoga classes
It is all too easy to forget about taking care of yourself when you're busy taking care of others. Is your partner feeling stressed or anxious? A mind-body practice like yoga can help her to release stress, restore balance and feel happier and healthier. Yoga classes are a unique Valentine's Day gift for her and a special way to show your leading lady that you love her and want her to have an unforgettable self-care experience. Take her out for an evening yoga class or book her into a fun online yoga workshop that she can enjoy from the comfort of her home!

Romantics couples massage workshops
A massage is one of the ultimate Valentine's Day gift experiences for self-care! It allows you to slip into a meditative state and release tension, all while being cared for by another person. If your partner is feeling tense, there's no better gift than a couples massage workshop that will get her thinking about herself and her health for a change! There is a range of ways you can show your special lady that you care this Valentine's Day, but there's nothing quite like a relaxing massage experience to bring her back into balance. The best part? You can both use your new massage skills on each other for years to come. If you are looking for romantic Valentine's gifts for her (that will also benefit you, let's be honest) then look no further!
Find more inspiration for Valentine's gifts for her here.
Rejuvenating meditation classes
If your partner is feeling particularly stressed about life right now then why not treat her to one of our meditation classes? Learning how to meditate properly will help your partner cultivate relaxation techniques that she can revisit again and again when things get tough. This relaxing Valentine's Day gift will also encourage her to take more time out for herself and to see that she is valuable. Meditation classes are a wonderful experience gift to show your partner that you care about her health and wellbeing! Take a look at mindful movement online classes or even explore meditation art experiences like our mandala wellness workshop in Adelaide.

Calming pottery classes

Are you looking for inspiration for self-care experience gifts in Perth? Why not surprise your partner with one of our incredibly popular Perth pottery classes this Valentine's Day. Pottery classes are a great way for your partner to become more creative and mindful and produce something that they can treasure forever. Whether you think your partner would enjoy getting more hands-on in a wheel-throwing class or if you think they would be more interested in learning the ancient Japanese art of Kintsugi, there is something out there to suit everyone!
Self-care is something we all need to make more time for in our lives and is essential to helping us feel physically, mentally and emotionally better. Our experience gifts are a romantic way for you to connect with your partner this Valentine's Day and will help her to become more positive and powerful in her everyday life!