Looking for fun and social event ideas that are perfect for everyone? Come along and join pottery classes on the Gold Coast and make your next event a success when you sink your hands into clay and sip on some wine!
Whether you're looking for hens party ideas, team building activities or a mum and daughter date, clay and sip classes on the Gold Coast will be a wonderful way to bond, connect with one another and enjoy making cute, unique homewares together. Learn how to hand build clay, attend a wheel throwing class with your family or head out on a solo date and treat yourself to some bubbles. The possibilities are endless!
Pottery classes are held in a relaxing, intimate environment, which means you don't have to stress about making mistakes. Instead, the rhythmic nature of this craft will allow you to fully relax, unwind and enter a meditative state of flow. It doesn't matter if you have never done pottery before as local Gold Coast ceramicists will guide you through the step-by-step process of pottery for beginners.
So read on to find the best clay and sip classes on the Gold Coast for your next social event!
Grab your girls for classy hens party activities
Searching for fun ideas the bride will love? Pottery classes on the Gold Coast bring the girls together as you make crafts while sipping on some wine. Make any hens party memorable, grab your best girlfriends and create cute pot planters or a personalised dinner set to brighten up your living space. Not only is it a great bonding experience but you will be able to make something together that you can keep for years to come. Book a private clay and sip class in the afternoon or evening so you can connect with your friends in an intimate setting, have a drink or two and unwind. It's a great start to any hens night!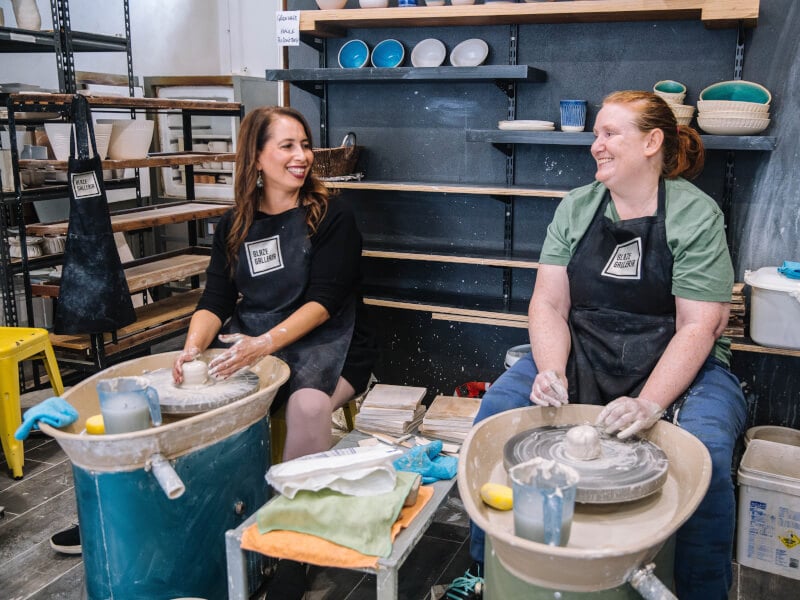 Unwind and bond with your work colleagues
Bring a bottle of vino and your work colleagues to banish the midweek blues at Gold Coast pottery courses. Work from nine to five and then head off together after work to make a your new favourite office mugs, Japanese tea cups or funky planters. Unleash your imagination, have some fun and get to know your colleagues outside the office. This will help improve your mood, boost workplace wellbeing and allow you to switch off after work.
Clay and sip classes will be the highlight of your week when you can learn new skills and get invested in making pottery from scratch. Break free of the weeknight slump and make the most of after hours, where it's time to experiment, play and get messy with clay. These pottery classes are great for team building ideas that your staff will love and will continue talking about all year round.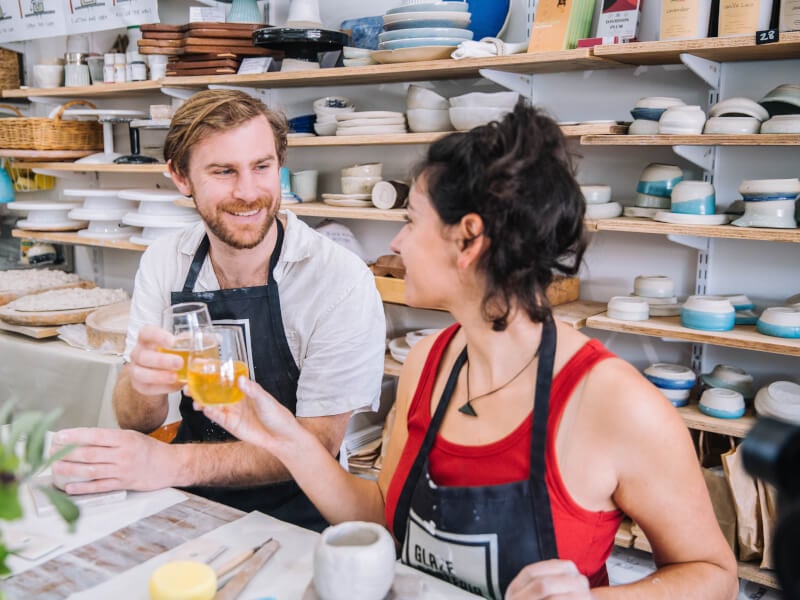 Make date night fun and creative
Bored of sitting on your couch and watching the same TV shows with your partner? Ignite the spark back into your relationship and make date nights special by going to pottery classes on the Gold Coast. This is a perfect chance to break routine, get behind the pottery wheel and enjoy the meditative process of working with clay. If you are a beginner or have some pottery experience, come ready to learn as each class is all about having a go in a safe and warm space.
Keep the romance alive and reconnect with your spouse over some drinks while getting the creative juices flowing too. You'll never get bored of learning pottery and the endless ways you can hand build clay, glaze pottery or paint your own ceramics. Create personalised DIY ceramic mugs and bowls for each other and get creative and try something new. The results will surprise you and will leave you feeling more connected with one another at the end too.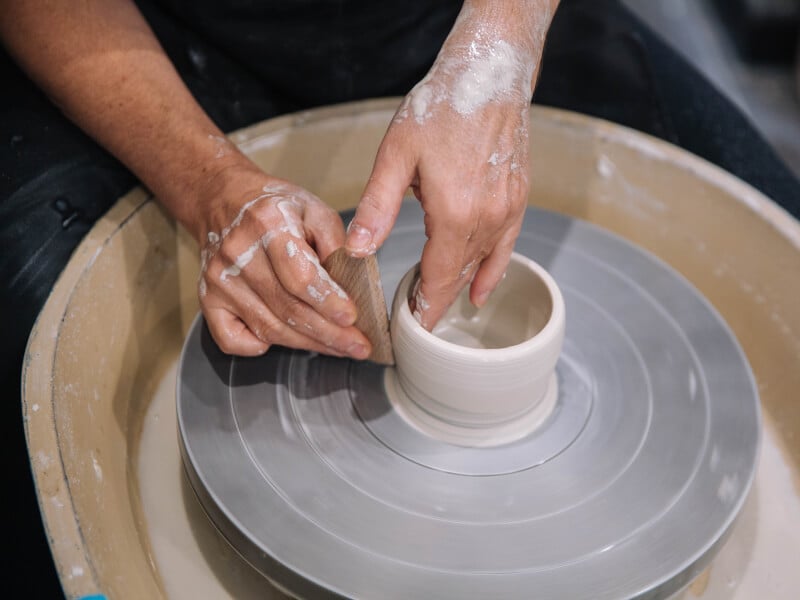 The perfect family weekend outing
Sometimes family gatherings can be a bore, so why not turn your next one into a memory you'll never forget. Join a pottery class for a creative evening making with clay and sipping on some drinks. Under the guidance of your friendly and experienced ceramicists, you will be supplied with all the tools and materials, which means all you have to do is have some fun with your family and get the joy out of making your very first ceramic pot.
Kids can come along to clay and sip classes as you all enjoy creating ceramic art while the adults can bring their own wine. Turn off your screens and get the kids playing with clay. Not only is it great for their fine motor skills but it also allows them to be imaginative and learn new creative skills along the way. This is why they're one of the best things to do on the Gold Coast this weekend.
Spend quality time with mum
Spoil mum with pottery classes on the Gold Coast and enjoy your favourite beverage while getting messy with clay together. Head into a cosy ceramic studio and feel the ambience of laughter and chatter in the room. You'll get two presents in one class: meaningful gift experiences with your mum and a unique clay sculpture that you both can bring home.
If quality time is your mother's love language, clay and sip classes are a wonderful way to connect and bond with her over some rosé. If you're looking for must do Gold Coast activities, join a pottery for beginners class with your mum and make pottery your creative hobby this year.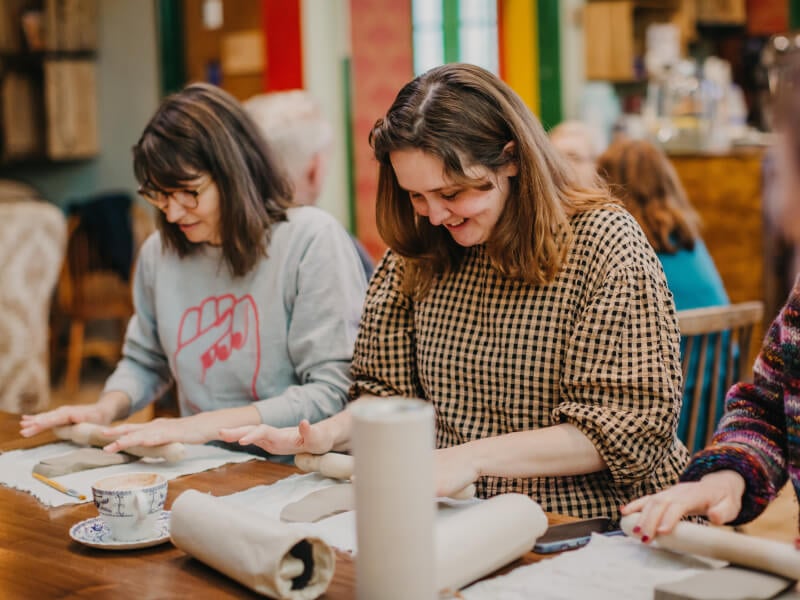 Treat yourself to a solo date
Going out on a solo date doesn't have to be scary when you enter a safe and non-judgemental space that instantly makes you feel relaxed and inspired. Listen to calm music, bring the positive vibes and make new friends along the way. Pottery classes can help you boost your confidence as you go out of your comfort zone and try something new. Treat yourself with some drinks and enjoy making ceramics by hand, or try a DIY workshop to create coiled vases, pottery planters, Japanese nesting places and more!
There's a reason why clay and sip are trending, so join in on the fun today with pottery classes on the Gold Coast.
Pottery workshops in Gold Coast