With the continued rise of the "sober curious" generation, you might find yourself tasked with finding hens party ideas for non-drinkers more in 2022! Whether the bride-to-be has snubbed alcohol for good or she simply doesn't care for it, throwing a hen's night sans shots has never been easier.
Whether you're going all out with an intimate hen's weekend or you're hosting a bachelorette party at home, there are plenty of ways to celebrate together without cracking open a bottle of champagne. Get your hands dirty at a pottery workshop, make beautiful soy candles at one of our candle making classes or learn how to make a wedding bouquet at one of our calming floristry courses. All you need to byo is a dash of creativity!
1. Pottery classes for a wholesome Autumn hen's party
Ever heard the future bride talk about trying her hand at pottery? Celebrate the upcoming wedding in the most wholesome way possible with one of our locally-run pottery classes! Whether you opt for wheel throwing (where you throw clay on the pottery wheel to create beautiful vessels) or hand-building clay classes (where you use simple hand-held tools and to create something from scratch) the entire bridal party will love the sense of accomplishment that comes from mastering the meditative art of ceramics. Sink your hands into something new in 2022 and end the hen's party with an incredible object that you created yourself. Hen's night pottery workshops are a great way for everyone to get creative and have fun while working on an individual project. It also gives you a chance to break away from the cringe-worthy hen party ideas that few people really enjoy.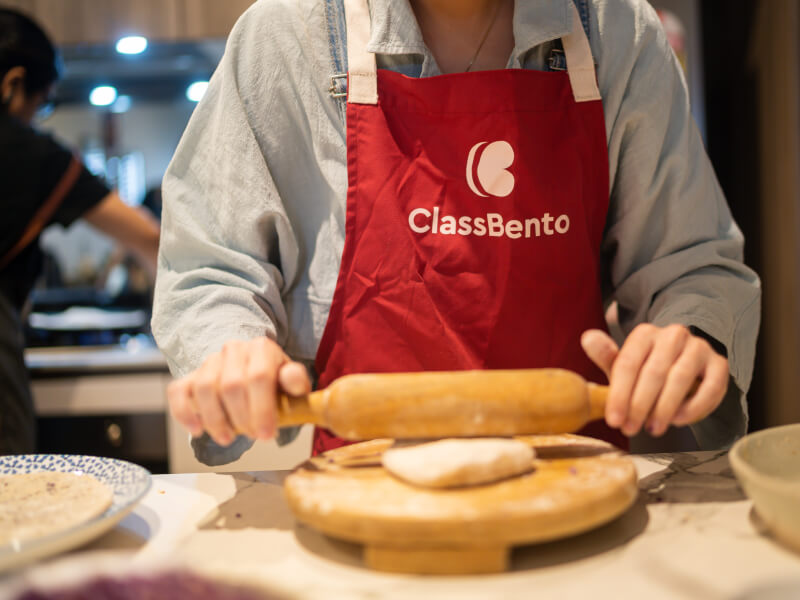 2. Learn how to make a wedding bouquet
There's nothing quite like the feeling of creating something beautiful, and this idea is a natural fit for any bride-to-be. From traditional wedding flowers to contemporary arrangements, there are so many ways to make your own wedding bouquet in 2022. You could even opt for a DIY flower crown workshop for the bridesmaids to practice making their own flower crown for the big day. Our flower arrangement classes are a calming and considered way to celebrate while teaching you the practical skills you need to create a beautiful bouquet of blooms that's totally unique! Why not check out our evening hen's party ideas to keep the party alive and kicking when you've finished your flower arranging class?
3. Cooking classes for a delicious hen's party
Forget the "tacky" hen's party ideas and focus on spicing up your winter hen weekend with a little flavour! A cooking class is a great way to spend quality time together as a bridal party before your bestie ties the knot. There are plenty of cooking classes to choose from, so simply opt for a style of cuisine that you think will make the hen's night as memorable as possible! For the bride with a sweet tooth, opt for a macaron making class, a baking class or a chocolate making class. For the bride who likes something with a kick, opt for a paella cooking class, a Japanese cooking class or a Thai cooking class. For the romantic at heart, why not check out our curated collection of pasta making workshops, Italian cooking classes and authentic pizza making classes? Leave the dreaded hen's party games behind and sit down to cook a meal you've made together at one of our locally run culinary schools.
4. Soy candle making for a calming hen's party
Our locally-run soy candle making classes are a great alternative for those who want to celebrate the bride-to-be without downing alcoholic drinks. It's the perfect way for the bridal party to bond and have fun together while learning an impressive new skill! Plus, who wouldn't want to know how to transform empty jars into incredible candles that light up a space? Get creative with scents and create your own signature blend that will remind you of your time together in future years!
There are plenty of classes and workshops available to choose from that are perfect for Autumn hen's parties in 2022. The process itself is calming and enjoyable, so any pre-wedding nerves will be forgotten! Under the guidance of an experienced candle maker, you'll learn how to make your own candles using pure essential oils and natural soy wax that you can customise to suit your space. When it comes to seeking out classy hen party ideas, soy candle making is a wonderful way for everyone to get involved and create their own special keepsake.

5. Painting classes for an arty bachelorette party
If you have an artsy bride-to-be, she'll love a hen's party paint class! Our local art instructors will show you how to mix colours, master simple painting techniques and work with texture in order to create a beautiful piece of art you'll treasure forever. You can choose from a variety of different styles and materials, ranging from abstract painting workshops and paint and sip classes (alcohol-free of course!) to watercolour classes and fluid art classes.
If you're looking for winter hens party ideas that will allow each guest to take home something truly special, look no further than resin art workshops and acrylic pouring classes. Fluid art has been around for many years but has become increasingly popular in recent times because it's as accessible as it is impressive. Modern artists are able to create beautiful works of art simply by going with the flow and allowing the movement of the paint to create the artwork for them. At the end of the hen's party, you'll end up with a beautiful and abstract work of art that's truly eye-catching. Choose your favourite colours and create a masterpiece to display in your home!
6. Skincare classes for a glow-boosting hen's party
You might not be celebrating with a drink, but you can definitely pamper yourselves! It's not uncommon for the bride-to-be to focus on skincare in the lead up to the big day, and our organic skincare classes are a wonderful way to relax and unwind while treating yourselves to a complexion-boosting experience. Natural skincare classes are a great way for the bride and her friends to spend some quality time together while creating learning how to create their own custom skincare range that's suited to their individual concerns.
Under the guidance of an experienced teacher, you'll learn how to make your own skincare using natural ingredients – think shea butter, jojoba oil and beeswax – while learning more about the ingredients that suit different skin types. Head along to a hands-on beauty class in your local area and you'll leave feeling totally relaxed – and ready to walk down the aisle feeling radiant and revived!
Beauty and Fragrance workshops