Prepare to be amazed by all of the things you can learn about yourself through beginners photography classes in Brisbane! These Brisbane workshops are amazing for anyone looking to reconnect with their inner artist, explore their creativity, and express themselves through photography. So, whether you're on a road to discovery, or are simply looking for a fun new way to look inward, all you have to do is pick up a camera.
You don't need any prior experience with photography to join beginner-friendly photography classes. Each workshop is led by an experienced and passionate photographer who will do an excellent job of meeting you at your skill level, even if that means starting from square one! You can attend with a photography-loving friend or family member, or go it alone. Either way, you'll be surrounded by friendly creatives who are excited to explore Brisbane through their camera lens.
Get ready to get reflective, because you'll learn the following and more when you try these must do Brisbane workshops!
Are you a night owl or an early bird?
One of the first things you'll discover about yourself through photography is the time of day that you feel most creative. Do you love the idea of getting out of bed at first light to capture sunrise shots? Or, are you excited about photographing the buzz and bustle of a sparkling cityscape at night? Maybe you thought of yourself as more of a night owl or an early bird, but find that photography has inspired you to rearrange your schedule and try new things.
To help you find the time of day when your inner photographer is at their best, there are photography workshops available morning, evening and night. It's a great idea to try out a few different time slots to familiarise yourself with shooting in different lights so that you can find the time of day that most inspires you. So, fill up your travel mug with a morning coffee or an evening tea and find your favourite time to take photos!
What are your favourite areas of Brisbane?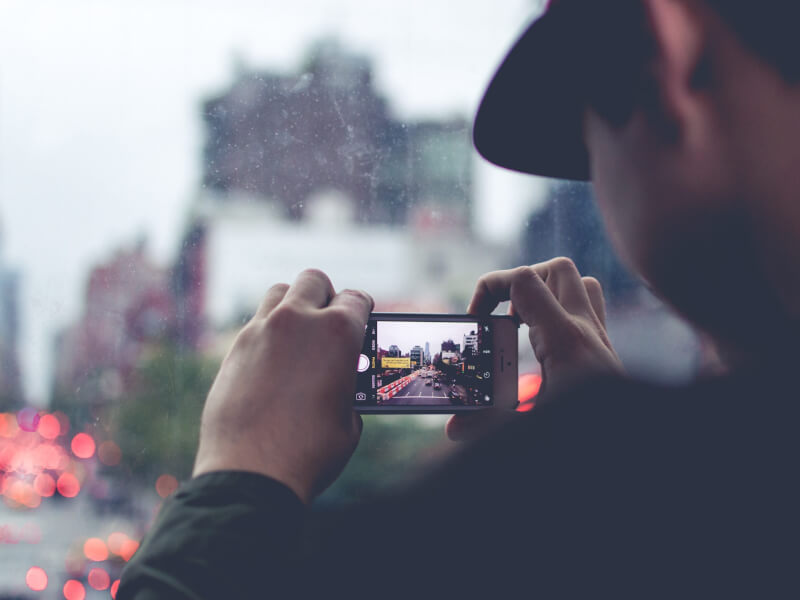 Sure, you have your preferred cafe and favourite things to do in Brisbane when you have a day off. But, what are the areas of the city that are most moving to you, creatively? Is it the high rises? The waterfronts? The parks? Or, are you more drawn to the areas outside of the city, like Mount Tamborine or Moreton Island?
As you start practising photography, you'll quickly learn where you feel most inspired to pick up your camera and capture the beauty around you. Every photographer has a different area that they enjoy capturing the most, and you can start jotting down your list of favourite places the more you practice your new hobby.
And, don't worry if you don't know where to begin. That's where photography classes can help. These workshops are designed to introduce you to parts of Brisbane that are some of the best for amateur photography. Follow your helpful guide throughout the city so you can start to see Brisbane from the perspective of a photographer!
Do you enjoy the big picture or the small details?
Do you consider yourself to be more of a big picture planner or a focus-in-on-the-little-things kind of person? No matter how you answer that question now, photography could reveal something entirely different! You might find yourself snapping expansive shots of beaches, city scenes or skies. Or, perhaps you'll be more drawn to tiny details like dew on a leaf or close-ups of interesting textures.
Finding out how your brain processes your surroundings could help you discover the kind of structure and organisation you like in your life. Or, it could just be a fun exercise to show you where your eye is drawn when you're out in the world.
If you're looking for fun corporate team building activities to jumpstart conversations about long term versus short term goals or how to find the balance between the big picture versus everyday details, well, the metaphor is built right in! Round up your team for a fun day of photography and see what kind of creative solutions come out of your time together!
Are you cool as a cucumber? Or could your patience use some practice?
There's a lot to juggle as a beginner photographer from shutter speeds to ISO to being present when the perfect picture opportunities arrive. And, you might find yourself flexing your patience muscles more than usual. It might be a little challenging at first, but these Brisbane workshops are a great opportunity to notice how you deal with learning something new.
Are you patient with yourself as you make and learn from your mistakes? Are you comfortable sitting in the learner's chair while a supportive teacher shows you the ropes? Or, could you maybe take this opportunity to introduce a little more self-compassion and patience into your daily life?
Wherever you find yourself, you can be sure that photography classes are the perfect setting for this kind of self-reflection and patient practice!
What's your gift-giving style?
Taking a beginners photography course opens up a whole new way to think about gift-giving. By exploring self-expression through photography, you'll be able to give gifts to your loved ones that convey powerful messages. Have an aunt who loves flowers? She's going to love a print of your floral photography. Parent's anniversary coming up? Surprise them with unique gift ideas like a couple's portrait!
Photography classes make great gift experiences, as well. If you enjoyed your intro to DSLR photography class, chances are, you know a friend or relative who would love one too! Sign up for beginners photography classes together for one of the most fulfilling things to do in Brisbane together!
Photography can teach you so much about yourself!
We've only scratched the surface here, but the truth is, there's so much you can learn when you try a new creative hobby like photography. Take a look inward while you look at the world through a new lens and enjoy the process of self-discovery. What will you learn with beginners photography courses?
Photography workshops in Brisbane