Organising a fun-filled celebration doesn't have to be difficult – simply gather your pals for an unforgettable evening of entertainment at these paint and sip classes in Australia! Whether you want to kick-start the bridal festivities with an exciting hen party idea or treat your tired colleagues to a unique team-building activity, paint 'n sip nights are perfect for every occasion. Not only will you spend several hours socialising and sipping chardonnay with your loved ones, but you'll walk away with a stunning masterpiece to amaze your house guests.
Paint 'n sip classes span Sydney, Melbourne, Brisbane and more, so you don't have to travel far for an engaging experience that'll nourish your inner artist. Under the guidance of a talented local teacher, you'll experiment with a wealth of mediums, including watercolours, oils and acrylics, while savouring a selection of your favourite tipples. If you've never picked up a paintbrush before, there's no need to worry because the combination of wine and enthusiastic encouragement promises to put you at ease.
Are you ready to swap crowded downtown bars for a memorable paint 'n sip workshop? Of course you are! Keep reading as we explain why wine and painting nights make some of the best birthday party ideas, date night ideas and gift experience ideas around.
Paint 'n sip parties are beginner-friendly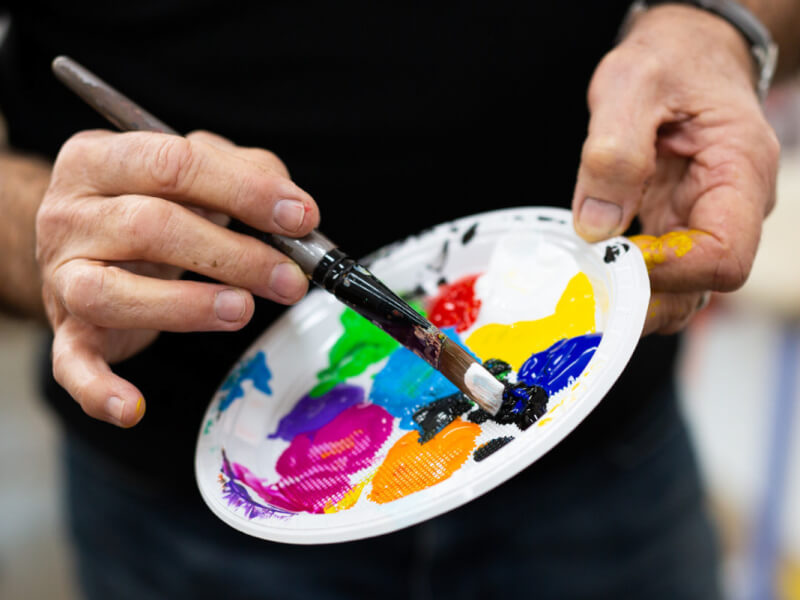 The best celebrations make everyone feel included, but that's a tall order when everyone has a different interpretation of fun. Thankfully, beginner-friendly paint 'n sip workshops offer something to suit every personality, including alcoholic and non-alcoholic drinks for partygoers, snacks for foodies and painting for passionate Picassos. Your knowledgeable instructor will coax out the most nervous student's creativity, ensuring nobody gets left behind, and they're always on hand to answer your questions and provide their expert feedback.
Brush and sip classes take place in a laissez-faire environment that promotes unashamed self-expression. As you unleash your emotions onto canvas and explore innovative motifs, you'll feel more confident to continue painting with friends at home. Best of all, you'll tackle techniques like blending, layering and washing alongside an experienced artist.
Whether you capture the Gold Coast's gorgeous sun, sea and surf or paint like the classics with a still life portrait, you'll relish diving into the wonderful world of art. Between applying colour to canvas, there's ample time to swap stories, giggle over gin and honour the birthday girl or boy. If you want to buy someone a present for an upcoming celebration, paint 'n sip nights also make thoughtful experience gift ideas. Who needs boring mass-produced presents when you could spoil someone to memories that last a lifetime?
Paint parties marry the perfect vintage with pure imagination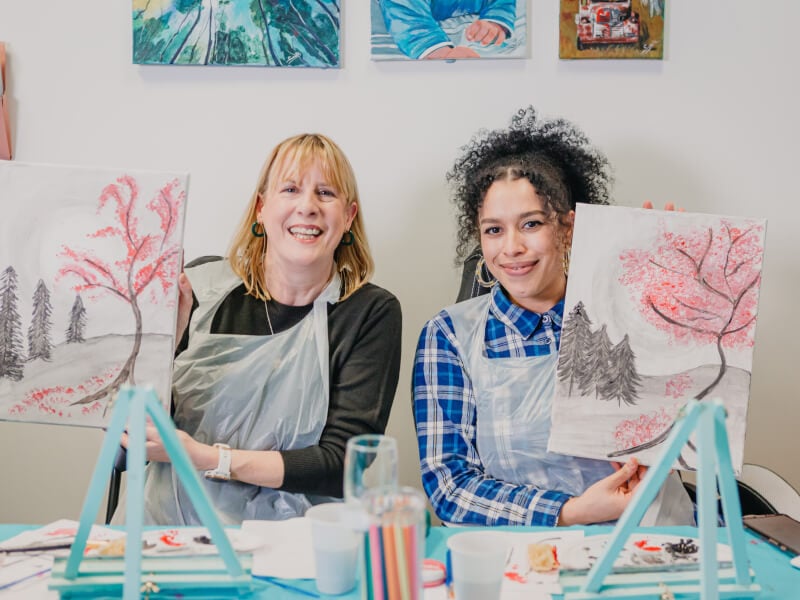 If you don't think you're very creative, listen closely – sometimes, you just need a tipple or two to get the artistic juices flowing. When you indulge in your favourite vintage, cocktail or beer, you'll soon feel inspired to tackle tricky concepts and pay homage to famous pieces like Vincent van Gogh's iconic "Sunflowers".
As well as inspiring creativity, enjoying a glass of sauvignon blanc is an excellent ice-breaker. Perhaps you're arranging hens party ideas where people are meeting for the first time, or it's your first date night with that special someone? If you're trying to cement new relationships, paint 'n sip parties spark quality conversation in a stress-free setting.
Your accomplished instructor will endeavour to make the evening one to remember by soothing initial nerves. It doesn't matter if you're a well-versed Rembrandt or a complete newbie because they'll teach you everything you need to know about painting using a simple approach.
Step outside your comfort zone and try something new
If you haven't been able to meet up with your friends and family for a while, then you want to make sure your next occasion is out of this world. Paint 'n sip classes are some of the most exciting things to do in Adelaide, Perth, Canberra and more because they're so different. Instead of revisiting the same old attractions and restaurants, you'll adventure off the beaten track and see your city from a brand-new perspective.
Above all else, paint and drink workshops are immersive. It's impossible to feel bored or left out when everyone is embarking on an artistic journey together, and you'll quickly bond with other partygoers thanks to your shared interests. Even if painting isn't usually your thing, you're sure to adore dipping your toes into something new while feasting on tasty nibbles and several bottles of pinot.
Celebrations have never been easier to organise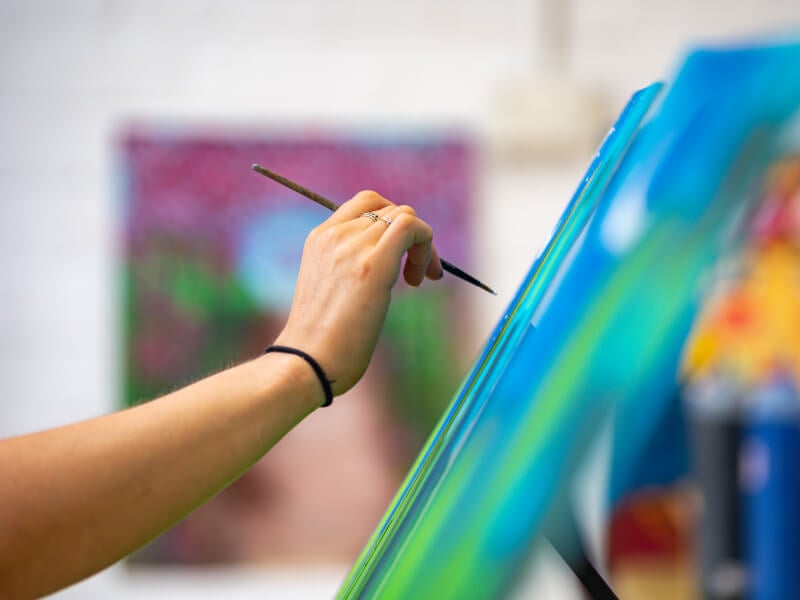 We understand how challenging it can be to organise a brilliant celebration that ticks all the boxes, but paint and sip classes are the perfect solution. You don't have to bring anything along because every studio boasts specialist equipment and materials, and your teacher becomes the host so that you can sit back, relax and relish the jam-packed activities.
In-person classes aside, you could also book a virtual paint and sip workshop if your besties live across the country. Pant and sip online is an excellent alternative that turns your living room into a pop-up gallery.
Wine and paint promotes better mental wellbeing
Did you know painting promotes better wellbeing by transporting you a million miles away from day-to-day anxieties into an oasis of calm? Like meditation, creating art hones single-pointed attention and grounds anxious minds through repetitive, brain-soothing motions. What's more, you won't have time to worry about work or personal troubles when you're at a paint party, wholly immersed in producing standout masterpieces alongside your nearest and dearest.
You don't have to feel guilty about sampling a glass of red either because it's full of health-boosting antioxidants. In fact, a Washington woman recently credited red wine as the secret to longevity as she celebrated her 108th birthday!