You've got an idea on what the hens party is going to look like, but you need some evening hens party ideas in Melbourne to end the day before the party really starts. Trying to find a final hens activity might feel like more of a struggle because you want to make sure everyone is still having an epic time after a long day.
When you have a mixture of older guests and younger women attending a hens party in Melbourne, you want to make sure you please everyone. Finding the perfect combination of activities everyone will love can be a bit tricky to organise. We recommend laying off the alcohol to begin with and working your way up to it before the activities finish for the day and you head off on that bar crawl.
You need to find some evening hens party ideas in Melbourne which will suit absolutely everyone, and at least keep everyone engaged. Fear not, we have just the right combination of fun hens party ideas which include a little bit of drinking to keep most of the party happy.
We're going to share three simple but amazing hens party ideas in Melbourne to help you nail that evening activity.
Casual cooking classes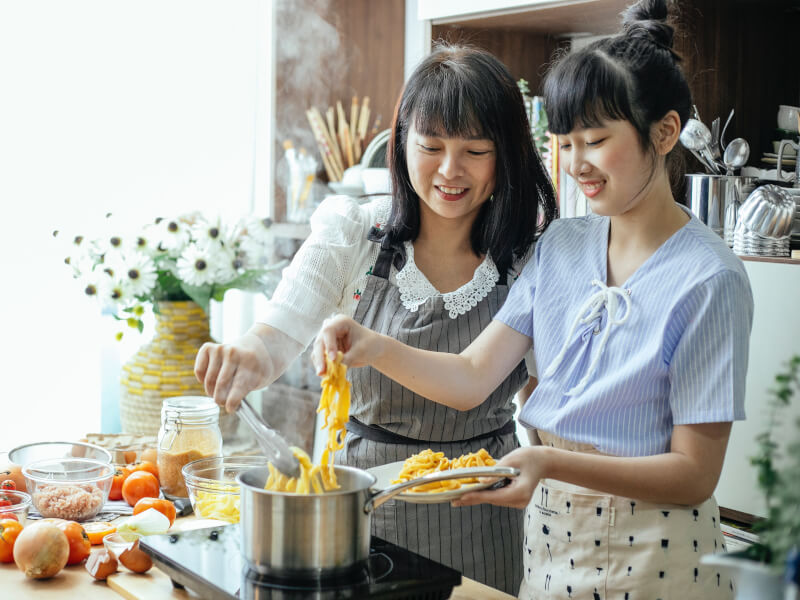 Hens party cooking classes in Melbourne are the perfect way to bring everyone together because it involves teamwork and there's a great reward at the end. With thousands of cooking classes to choose from, simply decide which will suit the hens party best.
How about a seafood BBQ cooking class in Fitzroy? In this three hour workshop, you'll learn how to master the art of producing the most spectacular seafood BBQ with your hens party. As you'll learn the techniques for marinating the seafood to perfection, you'll be able to sit back and enjoy some nice wines to accompany a beautiful dinner together at the end of the workshop.
Love Balinese food? Try an Indonesian Balinese cooking class where you'll enjoy a glass of wine on arrival before our local expert teaches a fun and engaging dinner class. You'll learn how to replicate Balinese cooking techniques and learn loads of tips and tricks to blend spices perfectly. At the end of the class, you'll be able to sit down together and enjoy an amazing meal you've just cooked with a large glass of vino in hand.
Or learn how to make pasta from scratch with an expert Otao chef in Richmond. In this fun class, you'll be taught how to either make pasta or rough pizza dough and you'll be taught which vegetables and herbs work so well together. Choose a lovely cold glass of white wine on arrival and enjoy learning how recipes and cooking together with your party. When the class has finished, you'll be able to sit down together with more wine whilst you eat your dinner. Older guests can head off afterwards and you can get the party started with that pub crawl!
Our cooking classes don't only make excellent hen party ideas in Melbourne, they are an excellent opportunity to help you feel more confident with your cooking skills. We all get stuck in ruts with knowing what to cook, but you could feel so empowered after the class to start cooking more restaurant-worthy meals at home, helping you improve your health & wellness.
Unwind with a paint and sip class
Looking to do something a little bit different during the hens party in Melbourne? Why not try an evening paint and sip class. With no experience necessary, you'll be encouraged to either sip on a glass of wine or non-alcoholic drink for the non-drinkers in the party and have fun whilst painting your own version of a modern masterpiece.
We love the paint your partners paint and sip class. Simply get a photo of your partner before the class starts on your phone and learn how to paint them during the class. You could play a little joke and all paint the hen's husband to be. Imagine the look on her face when you all reveal you've painted him! It will be a good wedding present for the groom! Alternatively, you could opt for the paint your pet class instead! Paint your loving pet and feel proud of being able to hang your painting proudly at home, remembering what an awesome hens party it was too.
These are only two suggestions from our huge range of paint and sip classes we have available. The options are endless on what you could be painting in your class, simply decide for yourself.
Discover more wellness-focused hens party ideas here.
Shake it up with a cocktail class
Our cocktail classes are one of our most popular hens party ideas in Melbourne because they tick so many boxes. Looking for an evening hens party activity you can involve everyone? Tick. Need to include mocktails to keep the non-drinkers happy? Tick. Will everyone be up for shaking a cocktail? Tick. When people think of cocktails, they automatically think of fun! Learn how to make cocktails in some of Melbourne's best bars with some of Melbourne's best mixologists!
If you're looking for your final hens party activity of the day, cocktail classes are a given. You've already arrived at a gorgeous bar to start your pub crawl, but you'll be able to learn how to make your favourite cocktails in the meantime. It's like having one last fun activity before some of the older guests retreat back home after an epic day. Meanwhile, the other guests can continue the night away and carry on drinking cocktails before hitting the dance floor!
Whilst these are a couple of evening hens party activities to choose from, we have thousands of amazing hens party ideas to help you plan a memorable day for the bride.
Suggested workshops in Melbourne