If you're throwing a hens party in the sunny capital of Queensland, you may want to consider planning an outdoor hen do party in Brisbane. The city is renowned for its warm weather, outdoor lifestyle and stunning riverside views, so it would almost be unconventional to retreat indoors and not soak up the radiant sun and blue skies while you celebrate with your besties. Plus, with so many outdoor hens party ideas in Brisbane, planning a nature-infused bachelorette party is not as hard as you might think.
If your hen do party falls outside the balmy seasons of spring and summer, don't fret! Brisbane is a subtropical paradise year-round so there's no reason why you can't plan an outdoor hen do party in Brisbane even during the city's mild winter.
Another perk of an outdoor hen do party in Brisbane is that a dose of nature is the ultimate way to deter those pre-wedding jitters. You want to look and feel your best on your big day and studies have proven that a little time in nature can boost your overall wellbeing and ultimately have you primed and ready for your journey into marriage!
So if you're ready to take on the outdoors for your hen do party in Brisbane, we're here to help you make it an effortless venture. ClassBento has a range of hens party activities to facilitate everything from an off-the-grid hens weekend to a classy backyard soirée.

Consider the essentials of hosting an outdoor bachelorette party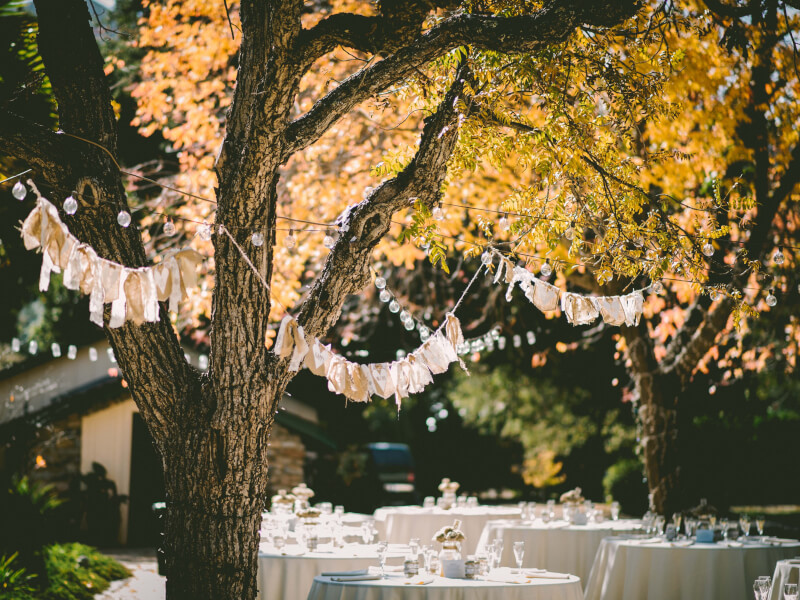 When you see photos of fairy lights glistening at dusk or sublime glamping scenes, you can quickly forget some of the essential considerations when planning your outdoor hen do party in Brisbane. To help pull you out of dreamland and back to reality, here are some of the things to keep at the forefront of your mind when coming up with outdoor hens party ideas.
Food and beverages are a party requisite and depending on the hen do party in Brisbane you settle on, serving these may be made more difficult in an outdoor setting. Al fresco dining might look breezy but if you're heading out for a picnic along Brisbane River or are setting up camp in a remote location outside of the city, you'll need to create a plan of attack when it comes to food and drinks for your hen do party guests.
Another important aspect to deliberate on when planning is seating and decorations. You will want to stock up on picnic blankets, cushions and chairs where you can and ensure you have enough space for all of your attendees to mingle comfortably. In terms of decorations, don't be afraid to keep it simple and decorate with essentials. Since food is an essential hen do party item, find ways to decorate with food like including a grazing table. If you're not feeling confident in food styling, join our grazing table workshop with Vanilla Zulu prior to your hen do party in Brisbane so you can produce an insta-worthy (and drool-worthy) setting.
And don't forget about shade or light! If your hen do party in Brisbane falls during the warmer months, providing shade for your guests will be just as essential as the food and beverages. Just as important is offering light outside if you're thinking of hen night ideas or hen night themes.

Did someone say soirée? Transforming your backyard into a classy hen do party in Brisbane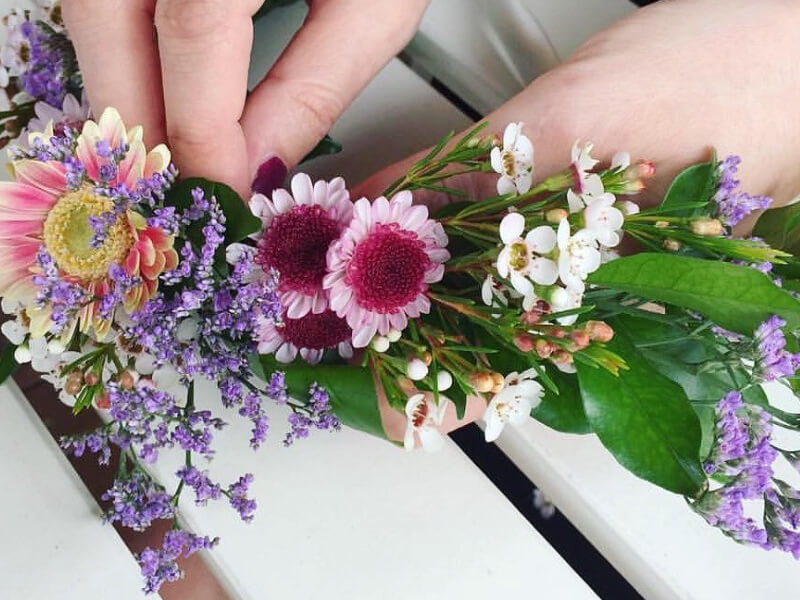 Everyone wants to come up with the best classy hens party ideas but executing these in the outdoors can prove to be a little tricky. Being surrounded by buzzing flies or drinking lukewarm rosé doesn't exactly ooze classy. Instead of associating the outdoors with rural hens weekend getaways or trekking halfway across the city to set up for a picnic, why not take advantage of your own backyard?
Hosting a hen do party in your own backyard offers the best of both worlds. You can enjoy the luxuries of utilising a kitchen and fridge, and have a quick place to run for shelter in case the weather decides to take a nasty turn. These luxuries will allow you to pull off a hen do party that looks effortless and is truly classy.
To host the ultimate backyard soirée for a hen do party, you'll want to transform the space with decorations that highlight the beauty of the outdoors; think fairy lights, dried flowers and grazing tables. Just remember the classy hens party rule of thumb is to steer clear of cheesy sashes and phallic-shaped objects (if you're a bridesmaid and the hen has requested a 'classy' party, this will probably be her worst nightmare).
Once the space and decorations are sorted, it's time to focus on the most exciting part: the hen do party activities! If you want to offer the hen or your guests something unique, you'll need to think outside the box. Try a beginners macrame workshop where guests will make a boho macrame plant hanger to take home with them. Add a complimentary cocktail and grazing platter to this mobile workshop and planning your backyard soirée will be even more of a breeze!
We understand that spending an afternoon knotting cord might not be everyone's cup of tea, but it's hard not to love every moment of playing with flowers. A flower crown workshop is not only the perfect hens party activity but it also means all your guests can show off their stunning blooms on their head for the rest of the hen do party. Your hens party photos will forever thank you for this.
If you're looking to highlight nature in a different way or if the hen is an avid plant lover, terrarium making will be the perfect addition to your backyard hen do party. These stunning mini gardens are always a crowd pleaser and are perfect if you've chosen to go all-out with the outdoor or nature hens party themes.

Switch the city scenery for an off-grid hen weekend just outside of Brisbane
If you're the adventurous type or adventure runs synonymous with the hen that you are planning the party for, an off-the-grid camping, glamping or rural retreat might be a dream celebration.
It turns out that Brisbane has no shortage of stunning secret camping spots only a short drive away from the city. From Booloumba Creek campground, which is surrounded by a picture-perfect turquoise swimming hole and breathtaking hikes, to Cylinder Beach, which is a short drive and ferry ride from Brisbane and where surfing, cycling, even scuba diving is literally on your doorstep.
Once you've organised the transport, rolled out the swag or checked-in to your hen do party venue, what next? Well, you can kick-off the hens weekend with some crafty hens party activities that will help break the ice between your guests (because you will be spending an entire weekend with them) and allow everyone to feel refreshed and recharged.
You could offer the hen do party guests the opportunity to create dazzling flora earrings with craft kits that include all the materials you need as well as written instructions. Plus, what better place to get inspired and celebrate flora than a stunning rural setting!
Or recreate your very own paint and sip studio nature style with watercolour painting craft boxes. As well as returning from the hen weekend feeling rejuvenated from nature, the bride-to-be and guests will also bring back their very own masterpiece to fill that blank wall spot at home.

Keep it classic with an outdoor cocktail making hens party in Brisbane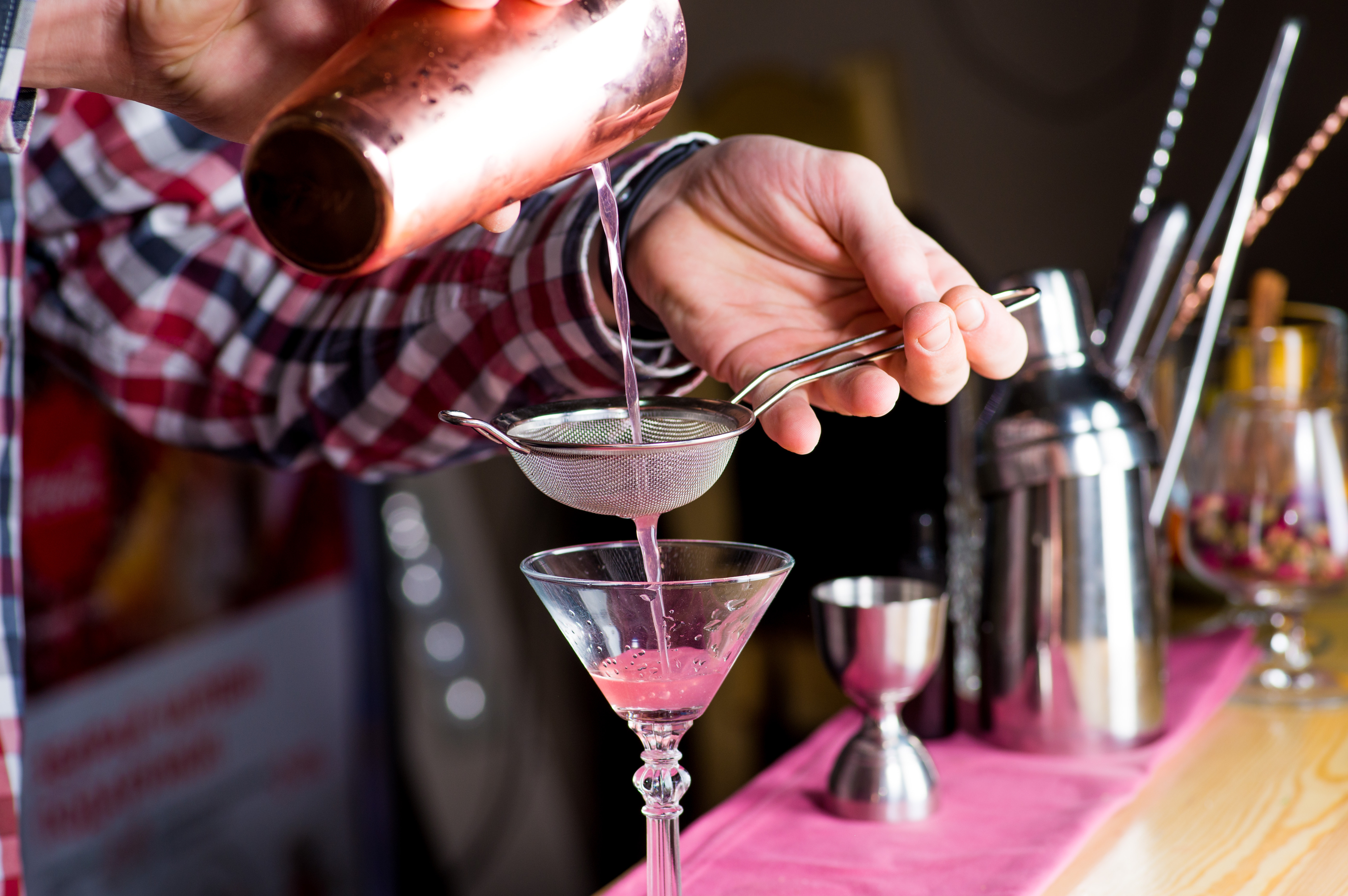 If you've got guests who you predict may be a hard sell on outdoor hen weekend ideas or claim to not have a creative bone in the body, you might prefer to keep things simple and play on some classic hen party themes and hen night themes. For instance, a cocktail making hens party is something no girlfriends would want to miss (we bet even stepmums and grandmas would jump on the opportunity).
Since arranging beverages can be a little more difficult when you're throwing an outdoor hen do party in Brisbane, our mobile cocktail making classes take off some of this added pressure. They provide everything from glassware to alcohol and can customise a package to your hen do party needs.
What to do once you've got your splendid DIY cocktails in hand you might ask? Surprise your guests with activities that break the bachelorette party stereotype. Think flower crowns, macrame or kokedama making, or you can always just continue cocktail making while you sip if that's more your or the hen's style!
If you're still unsure about throwing an outdoor hen do party in Brisbane, just remember that spending some much-needed time in nature, whether that be among the city scenery or just outside of Brisbane, is the perfect way to refresh and recharge yourself or the bride-to-be before the big day. Plus, ClassBento is here to make the whole thing a breeze with our range of well-loved hens party ideas in Brisbane.
Suggested workshops in Brisbane