Learn how to make macarons at fun baking classes in Sydney.
French or Parisian Macaron
What people often refer to as a 'Parisian' or 'French' macaron is the traditional recipe. That is, two meringue biscuits on top of one another with a sweet filling. Usually ganache, buttercream, smooth cream or caramel. They are easy to make but you must adhere closely to the recipe, otherwise they could end up with an undesirable appearance or texture. To make any variation of the macaron, you should first acquaint yourself with the basic recipe or alternatively if you dare you could book a class with MakMak's macaron making class in sydney
If not then read on!
How to make macaron shells:
Whisk egg whites until they form meringue. You will know you're at this point when you lift the whisk out of the bowl and it leaves stiff peaks. Add any food colouring or flavour at this point.
Process almonds in a blender until smooth. You can also combine powdered sugar in the blender too. Sift this mixture well to get rid of any clumps.
Fold the sifted almond granules and powdered sugar into the meringue. Continue to fold until you achieve a shaving foam consistency.
Using a piping bag, pipe the mixture in the desired size onto baking sheets lined with parchment paper. Leave around an inch between each shell.
Tap the baking sheets firmly a couple of times to release any air bubbles.
Leave to stand at room temperature for 30 minutes until the shells form a skin.
Bake for 10-12 minutes at 325 F until they have risen and set.
Let them cool before adding the filling.
How to make a macaron buttercream filling:
Cream butter until it's smooth.
Then mix in powdered sugar, vanilla and milk until fluffy.
Using a piping bag, pipe the filling onto one shell and gently compress both shells together.
Various fillings
You may want to change up your fillings depending on the flavour of the macaron whether sweet, savoury or a fruity flavour. For instance for a savoury macaron a common substitution for buttercream is cream cheese, which you can also make from scratch. You could get really experimental and see how smooth peanut butter or lemon curd work. Anything that has a thick, pasty consistency could work. But be sure to steer clear of ingredients with high moisture contents such as whipped cream or ice cream, as these will dissolve the shells. Make sure you're gentle when adding a filling; they are delicate and pressing too hard could crush them.
Different Shapes
If you think that you're a pretty skilled baker, or have mastered the simple macaron, try experimenting with different shapes. MakMak's CEO Carlos the "Mak" daddy of macrons can give you your first steps in creating some amazing macarons with his macaron making class. If you're game you could make animals, flowers or even other food shapes with macarons. Similarly, another Toronto baker, Christopher Siu creates macaron characters, including some faces you might recognise.
To make these macarons, follow the basic recipe. When it comes to piping out the mixture, you would need to pipe it into the desired shape. To achieve the desired colour, add food colouring in while you're folding the dry ingredients into the egg whites.
Be careful though, these treats may end up being too adorable to eat.
Taste test more of the best baking classes in Sydney here.
Bonus: Macaroons
People often confuse macarons and macaroons, thinking that they're the same thing. In fact, if you google 'macaroon' you will still see results for macarons. But macaroons are a coconut based sweet, which is chewy on the inside with a crisp exterior. They are quite different from the traditional French macaron. The Anglicised pronunciation of 'macaron' often lends to the confusion.
Start by mixing sweetened condensed milk, shaved coconut flakes and vanilla extract until well combined. Then whisk egg whites and salt, the way you would to get meringue. Add the two mixtures together and fold. Scoop small dollops of the mixture onto a parchment-lined baking tray. Then bake at 325 F for 25 minutes.
For some extra sweetness, dip the bottom of the macaroons in melted chocolate and then refrigerate for 10 minutes. Let the chocolate set and enjoy.
Macaron Troubleshooting Tips
Anyone who has attempted to make macarons will know that they don't always turn out well. In fact, they often turn out less than perfect, since the margin for error could occur at any time throughout the baking process. Here's what to look for if your macarons aren't quite up to the Ladurée standard:
Peaks on the shell. This can happen when the dry ingredients were not sifted enough or the batter was under-mixed.
Cracked shell. This happens when the batter is overmixed.
Uneven Shell. The batter is too liquidy or under-beaten.
Too Crispy. The shells were left in the oven too long.
Gift a unique experience
Pick a fun experience for them, or let them choose from our thousands of creative classes and kits.
Valid for 3 years.
card_giftcard Get a gift card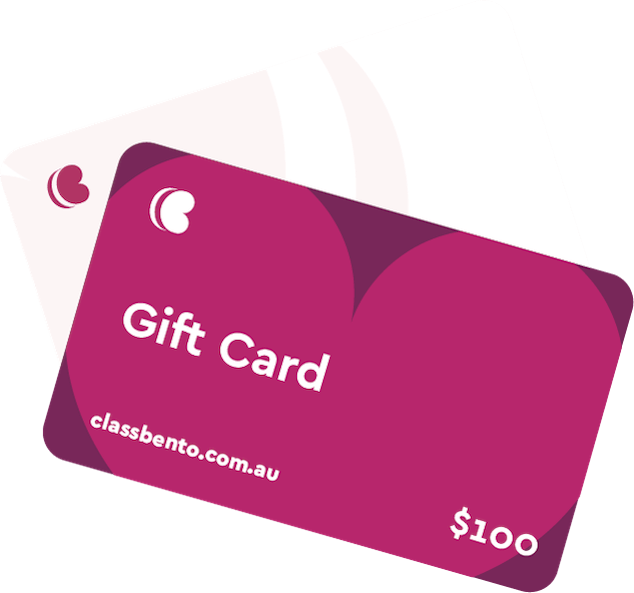 Macaron workshops in Sydney