Virtual team building activities are the new normal! After all, it's important to keep remote workers connected and happy, even if they're all not in the same room. The majority of employees have been asked to WFH because of the global pandemic. And while some people have already adjusted pretty well to this new normal, it still feels pretty rough on most days—for many of us.
Being worried about the mental health and emotional wellbeing of your team is expected. If you think your team's been feeling out of sorts since the lockdown, then you need to find a way for them to let off some steam and help them shake it off. Do this correctly, and you may find that it will improve their productivity and effectiveness at work.
Fortunately, thanks to the many Zoom activities out there, remote workers have plenty of opportunities to bond and strengthen their sense of community with their coworkers. In fact, there are many virtual team games and online team building activities out there that work for your group and your budget.
Virtual team building activities are fun and exciting. These can also be used to hone new skills even if you're not meeting up with teammates in person. There are a lot of online activities to choose from, so find one that suits you and your team. Find out how online team building can support your staff through the 2021 lockdown.
Reignite creativity with online craft classes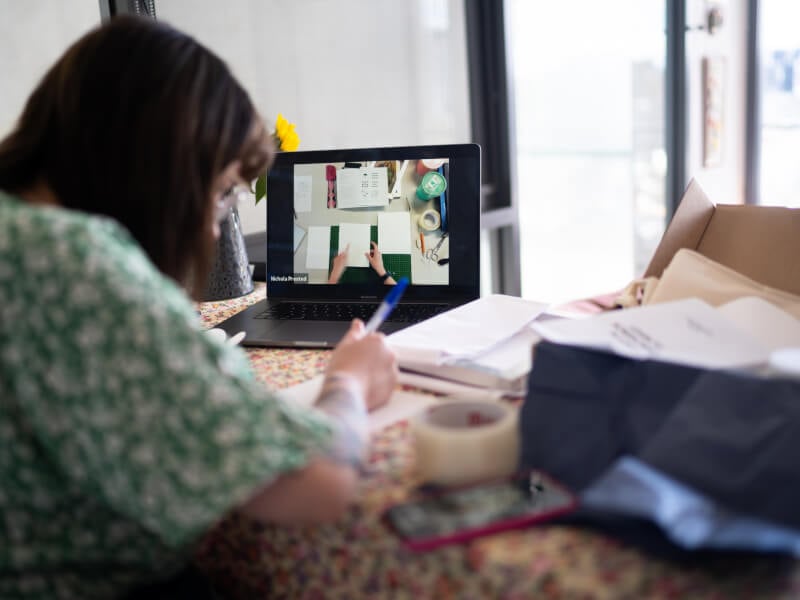 If your team needs a break from the monotony of a lockdown, never fear. They will never be bored again, particularly since they have a long list of virtual craft classes to choose from, depending on their interests. Let their creative juices flow! You can try online pottery classes, paint and sip online and even virtual screen printing classes, among many others. If you're looking for things to do in Sydney for your team, you'd be happy to know even your coworkers in Melbourne and Brisbane can participate.
Arts and crafts are a fun way to both relax and stimulate the mind. In fact, adults who engage in these types of activities are less likely to suffer from physical pain and emotional stress. Even better, it improves motor skills and reduces anxiety. More importantly, creating art also encourages communication since it promotes self-expression through visual representation.
Want to try something a bit more relaxing for your team? Try paint and sip online classes. These events often combine an expert-led painting session and your favourite drink. You don't even need to shop for anything to prepare for it. These classes typically provide everything – from paint brushes and paints to the blank canvas. Just BYO beverage of your choice.
Learn delicious recipes together with online cooking classes
There are so many benefits to cooking with your colleagues. It offers a deeper sense of "togetherness" and a better understanding of what each person needs in the kitchen — or even at work! In this way, cooking together is a great way to bring a virtual team together. This virtual team building activity also teaches your team how to plan and organise meals, make healthy snacks from scratch, and improve their kitchen skills all around.
Cooking with others is a wonderful experience, especially if you're willing to go out of your comfort zone and find your way around the kitchen. Not only are there a wide range of cuisines that you can discover as a team, but by the end of each class, you'll be enjoying the tasty meals you've cooked together virtually.
With online cooking classes, your team can learn how to cook different dishes from all over the world, and in the process, teach themselves how to eat healthily. Not to mention, you don't have to spend a fortune when you learn how to cook from home! You'll learn how to substitute ingredients to make the dish a little healthier, and unlock the secret to a perfect risotto or perfect sushi, too. It's never too late to try something new and get together with your team - even if you're all in different parts of Australia in 2021!
Each virtual cooking class comes with a dedicated craft box delivered right at your team's doorstep. The craft box includes all the materials and ingredients they will need to complete the suggested dish. All you need to do is send us their address, and we'll take care of the rest! What's more, there are so many dishes around the world to explore! You'll never run out of team building activities when you book one of our online cooking classes.
Create a Zoom pub with virtual cocktail making classes
C'mon, it's Friday! It's time to get your team to stop working and check out one of the many virtual cocktail making classes out there. At the safety of their own homes, they can drink to their heart's content and forget about the crippling pandemic that's sweeping the globe for just a bit. These are perfect for weekly after-office drinks, and they also make great Zoom icebreakers for new members of your team.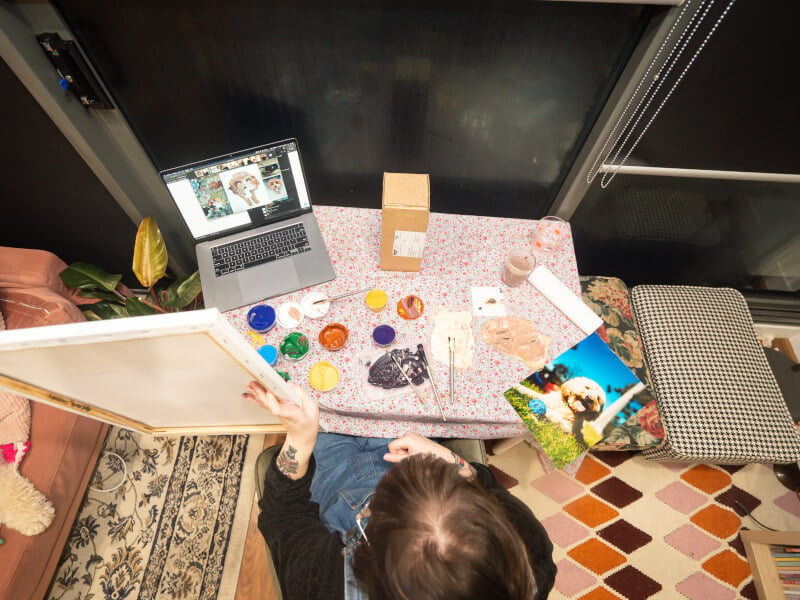 Just like online cooking classes, you don't need to worry about the materials and ingredients required to make a killer cocktail. Most classes include a handy-dandy craft kit that contains everything you need to start shaking your own cocktails. Local mixologists will guide you through making one and will even accommodate those who prefer not to imbibe. Instead, those team members will learn how to make mocktails, the non-alcoholic equivalent of cocktails. Pretty soon, Friday night will always be a party on Zoom.
What's nice about online craft classes, whether they're pottery, cooking, painting, or cocktails, is that nobody gets left behind. If somebody can't show up to class for whatever reason, there's often a recorded session available that they can view. Whenever your team logs on for their Zoom activities, they'll always find a fun, social, and engaging instructor waiting for them on the other side.
It's time to motivate your team with a list of fun activities that you can do all year round. From painting to cocktails to pottery, we have activities that will get your team excited to log in for work tomorrow. Practice self-care with your entire team and take care of their mental health during these uncertain times.
Art workshops - Virtual with Kits