Let go of your preconceived notions of artistic talent and creativity with easy arts at these art classes in Melbourne! While you might never have thought of yourself as a born artist, the truth is, anyone can learn how to draw, paint, sculpt, and more. And once you break away from your expectations and self-imposed limitations, you can benefit from all the wonderful aspects of the arts.
In art classes in Melbourne, knowledgeable local teachers are enthusiastic about sharing their love of the arts with their students. Not only will they provide you with the best supplies for beginners, but they'll also walk you through the basics of your new favourite craft from start to finish. Throughout the workshop, you'll have plenty of opportunities to ask questions and receive feedback and guidance on your progress. It's a sure way to build confidence as an artist without ever feeling left behind.
Not sure which arts and crafts classes to try first? Take a look at some of the most popular Melbourne workshops to unlock your creativity!
Get a good foundation with a drawing class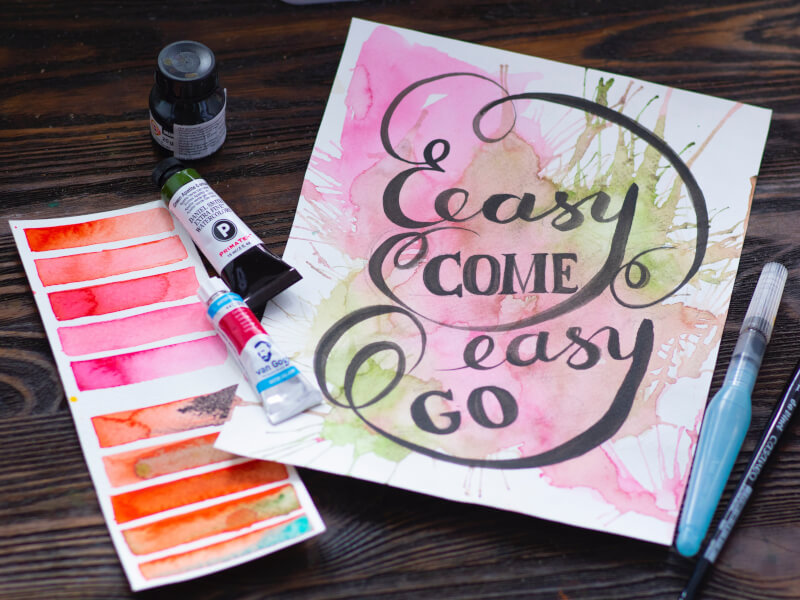 One of the common barriers that people face on their artistic journey is believing that they can't draw. In reality, drawing is a skill that can be learned, and with a little bit of patience and practice, you can start drawing better than you ever imagined.
With the help of a supportive drawing instructor, you'll learn the basics of observation so that you can begin to see the world as an artist. From there, you'll be able to translate the world around you onto a 2D surface with simple techniques that make drawing accessible for everyone.
Drawing classes are some of the most relaxing things to do in Melbourne because they bring you into the present moment. Not only will you feel the world melt away as you focus on your subject, but you'll also enjoy getting lost in the page as you fill it with shapes, lines, and shading.
Drawing classes are a great precursor to other artistic mediums like watercolour and ink drawing, making it a brilliant beginner's class for aspiring artists!
Upgrade your handwriting with calligraphy classes
If you love the look of a handmade card, regularly write letters to loved ones, and spend extra time beautifying your agenda, a calligraphy class is made for you. Brush lettering and calligraphy classes will teach you how to rewind to the basics of writing so that you can practice new forms and fonts.
Calligraphy classes are some of the most mindful indoor activities Melbourne has to offer, and you'll find yourself turning to your handwriting practice any time you need to relax.
Know of a bride-to-be who will be writing out her own invitations and thank you cards? Brush lettering classes are amazing hens party ideas! Not only will the special guest spend quality time with her besties, but she'll learn a practical skill that will make her other wedding prep chores a breeze.
Invite some colour with a paint and sip class
Maybe you've tried painting at home only to realise that your colours didn't mix right and you ended up with a brown blob on your canvas. Not to worry. With a fun paint and sip class, you'll learn how to paint with colours so that they pop!
With a full colour palette in one hand and your favourite cocktail, beer or wine in the other, you'll be ready to learn all about colour theory in a fun, supportive environment. Whether you want to learn how to recreate famous masterpieces, paint a portrait of your partner, or make eye-catching landscapes, you'll know exactly how to mix colours for a vibrant finished piece.
Paint outside the lines with an acrylic paint pouring class
Looking for an art medium that is even more fluid and free than traditional painting? Then you're going to love paint pouring. In these exciting, liberating workshops, you'll learn how to create captivating swirls and colour contrasts by pouring your paint directly onto your canvas.
Your finished artwork will look amazing on the wall of your home, or you can choose to give your paint pouring piece to an art-loving friend. And if you're looking for gift experiences to share with a loved one, why not sign them up to join a class with you? Paint pouring is beginner-friendly and absolutely zero pressure. Your friend will have a blast getting messy in these fun art classes.
Take great pictures with just your smartphone
Photography isn't often included in lists of easy arts and crafts because traditionally, the equipment was so expensive that not everyone could join in. But not anymore! Virtually everyone has an incredible camera right in their pocket. And with some helpful hints and tips from a pro, you'll be ready to unlock the power of your smartphone camera to snap a selfie or capture the moment.
Smartphone photography classes are a fun and easy way to break into the world of photography and digital art. Explore the most photogenic areas of Melbourne with an experienced teacher and get helpful feedback on your shots in real-time. After just one class, you'll be more confident taking the group pictures at all upcoming get-togethers!
Sign up the little ones for fun art classes for kids
Children light up at the chance to learn easy arts and crafts, which is why you'll find so many kid-friendly Melbourne workshops to choose from. Whether they want to learn how to draw, paint, pour, or sculpt, art classes can awaken their creativity and build their confidence. If you're looking for an activity that will encourage self-expression, you can be sure that their experienced art teachers will help them develop their artistic style and voice.
Which art classes in Melbourne will you try?
As you can see, there are so many easy arts and crafts workshops that are perfect for beginners. Improve your handwriting, fill your sketchbooks, or paint with your little one. No matter what you choose, you'll unlock your artistic side!
Painting workshops in Melbourne