No matter how long you've dated, thinking of amazing birthday ideas in Sydney for your boyfriend can be tricky. If you've just started dating, you might not know just what he likes yet or on the flip side, if you've been together for a while you've probably used up all of your great ideas. To save you from sinking into the same routine for his birthday this year, why not impress him and try a unique experience in Sydney?
With so much happening in Sydney, it can be overwhelming. Between the stunning harbourfront views at the Sydney Opera House or the bustling and diverse inner west food scene, deciding on birthday party ideas for adults, gifts for your boyfriend, or just what you want to do to celebrate in this busy city can be mind-boggling.
What does your boyfriend REALLY like doing?
The key doesn't lie within Sydney when it comes to finding the perfect birthday ideas for your boyfriend, it lies within you! Since the city has so much on offer, diving straight into things to do in Sydney is like diving headfirst into the ocean. You will spend unnecessary hours on end reading reviews and sifting through photos searching for that one perfect idea. First things first, you need to think of what your boyfriend enjoys. Does he enjoy cooking and trying new food? Is one of his hobbies photography? Does he love coffee? Or maybe he's mentioned that he has always wanted to try glass blowing?
Birthdays are the best time to show that you pay attention
Once you have mapped out what he likes, see how you can highlight that in Sydney activities. You might not expect it, but there is something for every type of guy in this city. And spending his birthday doing something extra thoughtful that you know he will enjoy, will not only put you at ease but will definitely impress him too.
So whether you're looking for birthday party ideas in Sydney, gift ideas or maybe romantic things to do in Sydney for just the two of you, these experiences in Sydney will suit a range of situations and interests and most importantly, your boyfriend will be chuffed!

Gift ideas for men number one: Master Ramen, a Japanese favourite
If your boyfriend is always dragging you along to a new Japanese restaurant in Sydney or wants to eat ramen for breakfast, lunch and dinner, then this class will certainly impress him.
A superfood ramen cooking class will help him master the skills to make his own personalised batch at home instead of constantly chasing the next best ramen in Sydney. All the traditional methods you learn will be replicable at home, so if you decide to join him at the class then perhaps you can treat him to your own homemade version for his next birthday.
At the end of all your hard work, you can enjoy a full sit-down meal, which will surely beat any traditional birthday dining out experience since you made it all yourself!

Gift ideas for men number two: Sip on whisky and test your knowledge
Whether your boyfriend likes drinking whisky but knows nothing about it, or he claims to be a whisky connoisseur, this class will test his knowledge and teach him something new.
A whisky tasting masterclass will take you through four different whiskies, as you learn how to distinguish the key characteristics of each type. Each will be paired with a light snack to help bring out the flavour.
If you're looking for 30th birthday ideas for men, this class makes a great one. You will, however, have to accept that your boyfriend will probably forever talk about his new whisky knowledge.

Gift ideas for men number three: See Sydney through an artistic lens
Photography is a popular hobby among men, and perhaps your boyfriend is just waiting to unleash his creative potential behind the lens!
If he doesn't own a camera with manual settings, then help him utilise the smartphone that's in his pocket every day with a smartphone photography course. You will wander around the photogenic area of The Rocks and its surroundings, capturing the essence of the beautiful city.
Since you and your boyfriend's mates likely have smartphones too, you can join him in this fun and creature venture (great if you're after birthday ideas in Sydney with a small group). It's suitable for absolute beginners and you will pick up plenty of skills that will be handy for life.
If your boyfriend owns a camera with manual settings, a night photography class might be more his style.

Gift ideas for men number four: Brew an uncontested superb batch of coffee
Does your boyfriend love his coffee just about as much as he loves you (maybe even more)? A barista course will teach him how to brew the best batch of coffee in Sydney, so much that he may even be inspired to take up a career as a barista!
This coffee course teaches all the fundamentals, plus you get hands-on experience in a private space with an experienced instructor. You can join him if you love your coffee too, or let him go on this solo venture and forever convince him to make your morning coffee.
You might even notice he grows a beard and becomes more hipster afterwards, of course very important qualities for aspiring baristas. Nevertheless, we can guarantee you will both enjoy every cup of coffee he makes from that day on.
Discover other warming winter birthday party ideas here.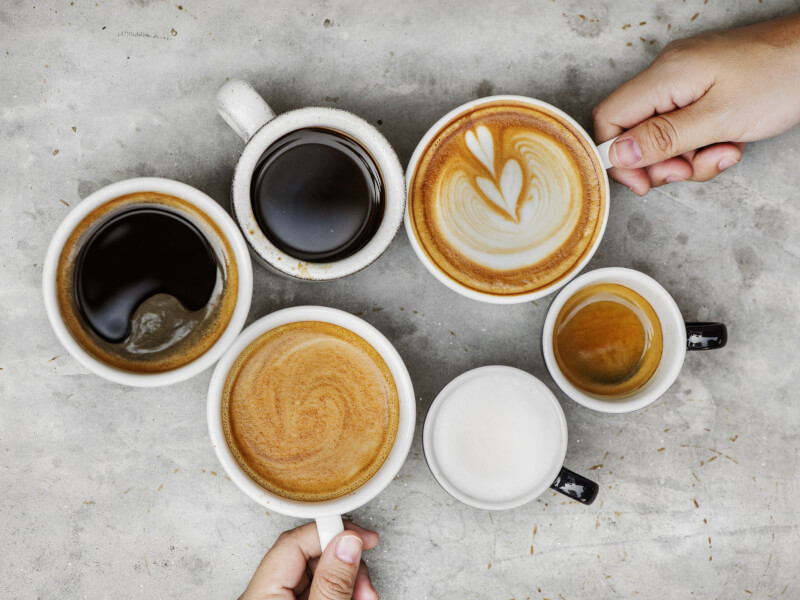 Gift ideas for men number five: Drink beer and eat mouth-watering burgers
Beer and burgers go together like peanut butter and jelly. Macaroni and cheese. Spaghetti and meatballs. They truly make a superior match, just like you and your boyfriend! So why not enjoy the combination at a burger and beers cooking class?
You will cook and serve mouth-watering gourmet burgers while learning how to pair them with the perfect beer, which involves understanding the different flavour profiles of Australian craft beer and how these complement different types of burgers.
At the end, you can sit back and enjoy your cooking creations with an expertly-paired brewski. This class takes private groups of 10 or more guests, making this a great option if you're after birthday party ideas for larger groups.

Gift ideas for men number six: Blow and sculpt glass in a flame
Maybe your boyfriend has hinted at wanting to try something unique like glass blowing, or maybe he's just someone who thrives when he's trying new things. Whatever the reason, a glass blowing taster session will help him discover a pretty cool new skill.
A two-hour introduction to glass blowing is perfect, as it introduces you to all the basics, learning to balance technique, structure and improvisation, as you blow and sculpt glass with a flame. You will walk away with two glass objects, which will be ready to take home with you shortly after the session.
A unique class like this works great if you or a friend want to join him, but also as a solo experience too if that's more his style.

Gift ideas for men number seven: Customise a leather wallet
Have you ever bought a wallet for your boyfriend, only for him to say that it's too thin, too chunky or just not the right size to fit his pockets? Your answer is probably yes.
Instead of gifting him another store-bought option that might not satisfy his every precise need, try gifting him a leather card holder workshop instead. This way he will be able to choose which type of card case he wants to make and can customise it to his style. It will be premium quality too, as you will use 100 per cent Italian leather.

Gift ideas for men number eight: Experience authentic South American BBQ
Boys love their barbecues and what better way to feed this passion than with an authentic South American BBQ cooking class? Just speaking the words 'Brazilian picanha' or 'Chilean grilled fish' will be enough to have him craving this delicious food.
Best of all, once you have learnt to cook all of these amazing creations, you can enjoy the feast and leave with the confidence to recreate these authentic dishes (you no longer need to travel to South America for these tasty flavours). This class also takes private groups of 10 or more guests, perfect if you're after birthday party ideas for larger groups. And if you're after birthday party theme ideas, BBQ party themes are universally great for men.
Side note: It will work out even better if your boyfriend decides to whip up these dishes for you at home (maybe something to hint at!)
If you're still looking for amazing birthday ideas in Sydney for your boyfriend, then check out the range of ClassBento workshops in Sydney on offer.
Suggested workshops in Sydney