Ever tried shaking things up at cocktail classes in Sydney? I hadn't either, but after trying just one class I was hooked! Whether you're looking for solo experiences or fun things to do in Sydney for team building activities, hens parties or other special occasions, shaking DIY cocktails is one of the best ways to try something new, socialise with others and learn all about the wonderful world of these delicious drinks.
I'll admit it. When a friend of mine invited me to go to a local bar to try out a popular new mixologist who runs cocktail making classes in Sydney, I didn't understand the hype. What could a mixologist do that a bartender couldn't? Was there anything that unique about putting alcohol in a glass? And could fresh fruit juice really be better than the usual mix?
I couldn't imagine that any fancy DIY cocktail could be good enough to endure the hassle of an overpacked bar. Or be worth the exorbitant price.
My cocktail making experience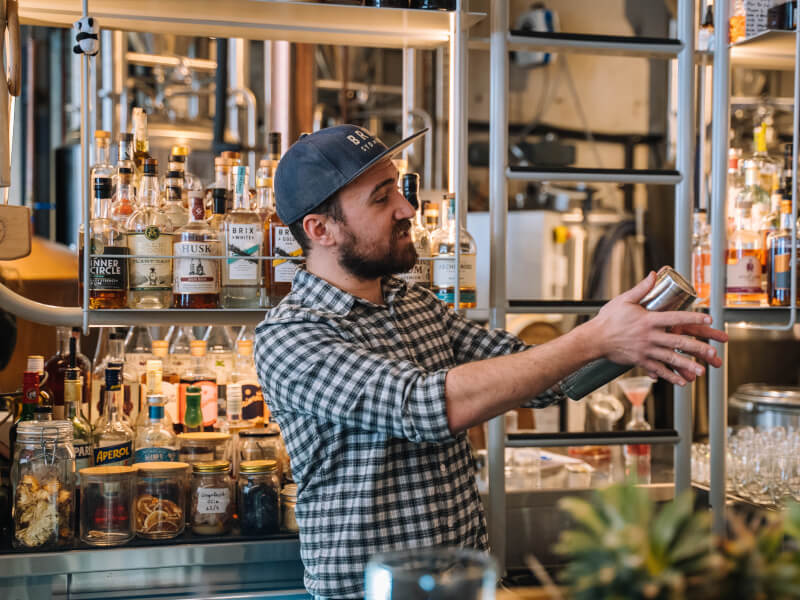 Against my better judgement, I let my friend take me along to experience the difference. After weaving my way through the thick crowd of excited fans, I ordered the bar's special, signature cocktail, a rum-based drink. Still sceptical, I watched the mixologist closely.
The next five minutes changed my whole perspective on the subject of cocktail making. Despite the noise of the bar, the patrons eagerly waving for his attention, and the bartenders moving frantically around him, the mixologist went to work with incredible focus.
Utilising a graceful speed, he placed a few sprigs of fresh mint into my glass along with a spoonful of raw sugar, crushing them together perfectly with a few short twists of a muddler (the pestle-like tool used for breaking down larger ingredients). The result was a pungent mint syrup at the bottom of the glass.
Before I knew it, the muddler was replaced with a bottle of rum, tipped high over the glass so that the alcohol fell in a delicate cascade on top of the mixture at the bottom. In another swift exchange, the mixologist had half of a fresh lime in one hand and a manual juicer in the other, surprising me with how quickly he could juice the lime, and then another, and then another, until my drink was filled to the brim with the tasty mix.
For the finishing touch, my mixologist cut off a long curl of a lime peel with a short pairing knife, and, reaching under the bar counter, brought out some kind of lighter. Miraculously, he was able to light the peel on fire just long enough to curl it into the perfect shape before wedging it lightly on the edge of my glass and handing me the finished product.
After such a show, I felt bad ruining the mixologist's work of art by drinking it. But once I had my first sip, I couldn't put it down. Never again would I be able to enjoy a drink made with juice made from concentrate or canned fruit. The quality of the rum made the bottom shelf stuff I was used to tasting like lighter fluid, and the raw sugar added just the right amount of sweetness that didn't get clogged up at the bottom.
My scepticism was gone. This was one refined drink that deserved the reputation and the price tag.
That's when my DIY cocktail journey started
The next day, I headed to my local grocery store and stocked up on everything I would need to recreate the elixir: top-quality ingredients, a pestle, a juicer. Two hours and many attempts later, I was still not happy with the result. I could have sworn that I was following the same steps, but somehow the mixologist's creation was simply better than mine.
My frustration, of course, was silly. Mixology is a complex field; its professionals are trained in everything from seasonal harvests to flavour pairings to presentation. In other words, it is not a self-taught endeavour and cannot be learned in a day.
The solution: cocktail making classes in Sydney!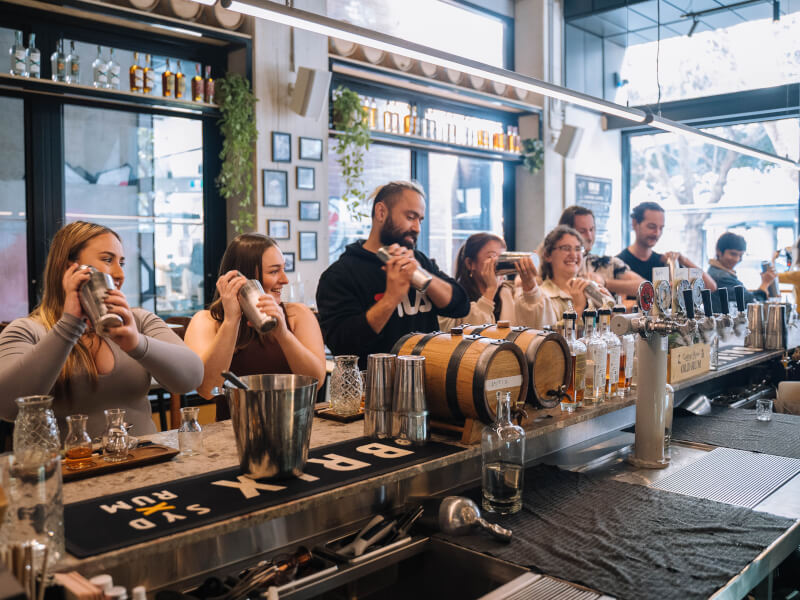 For those out there who still want to create that perfect experience at home, there is still hope. From a cocktail making class and dumpling feast in Potts Point to a unique mixology experience with native ingredients in Redfern, there are so many ways that you can get started with easy cocktails! A beginner's cocktail class goes over fundamental skills like finding the best ingredients, balancing flavours like acidity and sweetness, and navigating the complex world of brand names and spirit categories.
The best part about learning how to make cocktails at a mixology class in Sydney? You can share the learning with a group! Whether you want to shake it up with carefree team building activities or celebrate with drinks in a more unique way for a birthday party or hens night, a cocktail party is guaranteed fun for everyone!
Discover why cocktail making is also a fantastic team building idea here.
Cocktail recipes that are good for your health
In addition to the inherent benefits of controlled alcohol consumption, there are other ways to utilise your new mixology skills to improve your health. One bartender from the US, for instance, made dieting enjoyable by using his knowledge of mixology to blend delicious, health-conscious concoctions from fresh juice and vegetables.
Along the same vein, bars across the world are introducing more health-conscious options on their menus. Instead of offering the usual sugar-intensive favourites, these mixologists (4) are showcasing health-conscious beverages that use less sugar and offer more nutritional value. A few of the more unique mixers are:
Kombucha - a tasty fermented tea that offers an array of beneficial bacteria and a lower sugar content than traditional mixers.

Matcha - green tea that is high in antioxidants, and can lead to lower cholesterol and increased cognitive function.

Vegetable juices - we all know the many benefits of vegetables, from essential vitamins and nutrients to increased athletic performance.
Mixologists are jumping on the opportunity to incorporate these unusual ingredients into their repertoire, especially for a health-conscious audience.
With your new mixology skills, you can also learn which healthy mixers blend well with your favourite spirits or brands. So, what are you waiting for? Try a mixology class today and get creative with these fun things to do in Sydney!
Gift a unique experience
Pick a fun experience for them, or let them choose from our thousands of creative classes and kits.
Valid for 3 years.
card_giftcard Get a gift card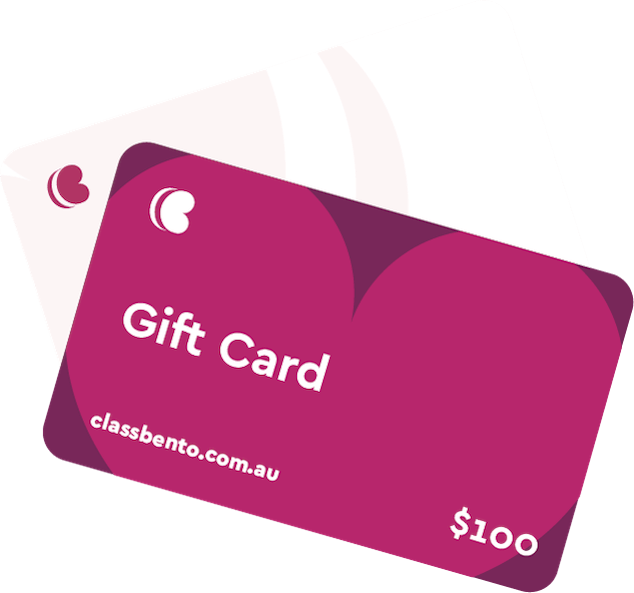 Cocktail workshops in Sydney