Making a good cup of coffee isn't rocket science — you can learn everything you need to know at barista courses in Sydney! Guided by experienced teachers from your local cafe, you'll get the lowdown on how to brew the perfect coffee and master fun and exciting latte art designs.
Keen to bring more joy and satisfaction to your office mornings? Try coffee making for team building and get your whole crew familiar with your espresso machine. Barista courses are also the best experience gifts in Sydney for coffee lovers looking to learn more.
Still not sold? Let us take you through the benefits of trying barista courses in Sydney below so you can see if they're right for you!
---
Top 5 Barista Courses in Sydney:
Barista Workshop with Roastville Coffee

Barista and Coffee Art Class with Coffee School

Barista Course: Absolute Fundamentals with Linda Coffee Connection

Coffee Making Barista Class with Parramatta College

Manual Coffee Brewing Workshop with Roastville Coffee
---
Save money by learning how to make your own coffee
Not only are these courses affordable, but having this skill will help you to save money in the long run. Barista courses range in price from $100 - $300. You will pay around $120 if you take an introductory class and then a little more if you decided to take an advanced class. Plus, most places offer discounts or deals, so you may even be able to pay less than the standard price.
The cost of a standard course is equal to around 24 lattes! So by brewing your own coffee at home, you'll make back the money that you invested in no time.
Learn barista fundamentals with Linda Coffee Connection in Matraville, master the espresso machine at a barista workshop with Roastville Coffee in Marrickville or get your start in the world of latte art with Haven in Rosebery and start saving some serious coin!
Learn barista skills
With barista courses in Sydney, you will gain indispensable skills which can help get you ahead in the job market. It can be a great way to break into the industry if you don't have any prior experience. You could work as a barista in an independent coffee shop or even a larger chain, as the latter are always recruiting.
It may not seem like a competitive industry, but job postings often specify that they're looking for baristas with latte art experience. Whether you have barista experience or not, training with passionate, local barista schools will give you a competitive edge. You may even land a job at the end of the course if it's offered by an established coffee shop.
Discover more about the world of coffee beans
A barista course will also arm you with the knowledge you need to open your own coffee shop later down the line. You will learn more than just how to brew coffee. Knowing about the origins of the coffee, how it's farmed and the best quality tastes will help you establish yourself as an industry expert.
Homemade coffee making is so convenient
How many times have you had to leave home early to get a coffee before work? Or had to wait in an endless line for your latte? Or even had to get to your favourite coffee shop when you would have rather stayed in your pyjamas? Well, take a barista class and you won't have to deal with any of that again.
It's also useful for entertaining guests. You can always invite your friends over to your place to grab a coffee if yours rivals the local cafe. Plus, you can invest in the fancy machine that you've had your eye on since you now know to use it. Practice makes perfect, so you might as well improve your new skills with a good machine and good company.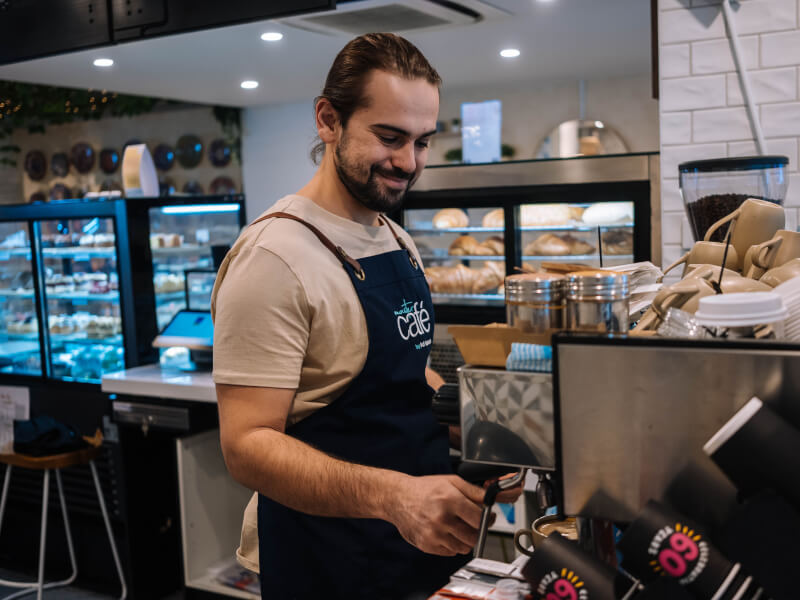 Most barista courses are offered by coffee roasters who also own coffee shops. You know that you will be in good hands if the coffee shop sources and roasts its own beans. That way, you will get an in-depth look at the process from plant to cup. It's important to find a course that covers these topics. Look for classes that teach you about the source of the coffee, farming methods and how it's transported. Prioritise coffee roasters who work with fair trade initiatives and invest back in the community.
You can be confident that you're in good hands. The teachers of these courses have been in the industry for years and are passionate about all things coffee.
The depth of learning will depend on the course you take. Topics can range from how to make drinks to actually roasting coffee. Standard beginner-friendly courses go over the basics of making espresso, including how to care for the machine and how to perfect your milk frothing techniques to create stunning latte art.
Whether you will be alone or in a group depends on the institute. Some courses are offered as one-on-one training, where you spend your time with an experienced barista. Other courses are more like schools, with several workstations available and thus cater to a group of people.
So what are you waiting for? Start your mornings right thanks to barista courses in Sydney!
Gift a unique experience
Pick a fun experience for them, or let them choose from our thousands of creative classes and kits.
Valid for 3 years.
card_giftcard Get a gift card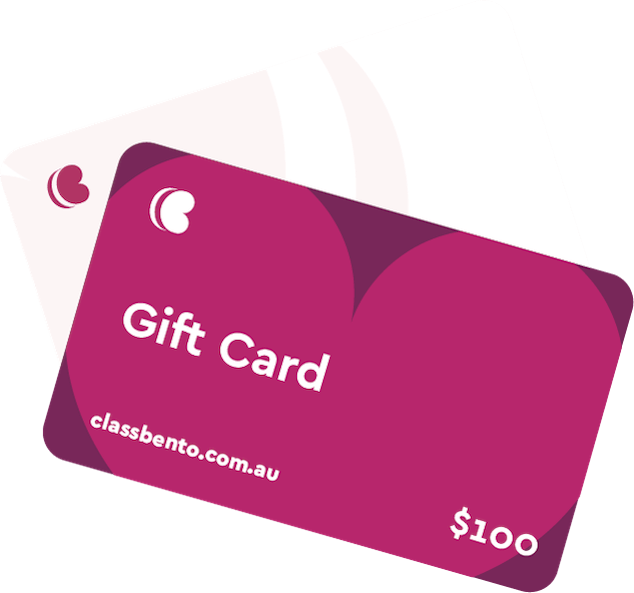 Barista workshops in Sydney