If you've ever wandered through Surry Hills on a Saturday morning, you'll know what we mean when we describe it as buzzing. Cafes spill out onto the sidewalk, friends brunch and families stroll. It's no surprise people gather in this charming Sydney suburb—eye-catching murals don the likes of Bourke Street Bakery and popular art galleries are dotted through backstreets. If you look a little closer, there's even more happening than meets the eye.
Intrigued? We're here to guide you through the top, little-known things to do in Surry Hills in 2023.
Do mornings differently with a…
Ready to revive your morning brew? Head south from Sydney's Central Station to Surry Hills' long-stretching Elizabeth Street, and within a short five-minute walk you'll find yourself at Coffee School.
Here you'll spend the morning getting equipped with basic barista skills, before exploring more in-depth coffee techniques like how to pour silky smooth latte art designs. You'll leave feeling energised and maybe even ready to tackle more creative Surry Hills activities…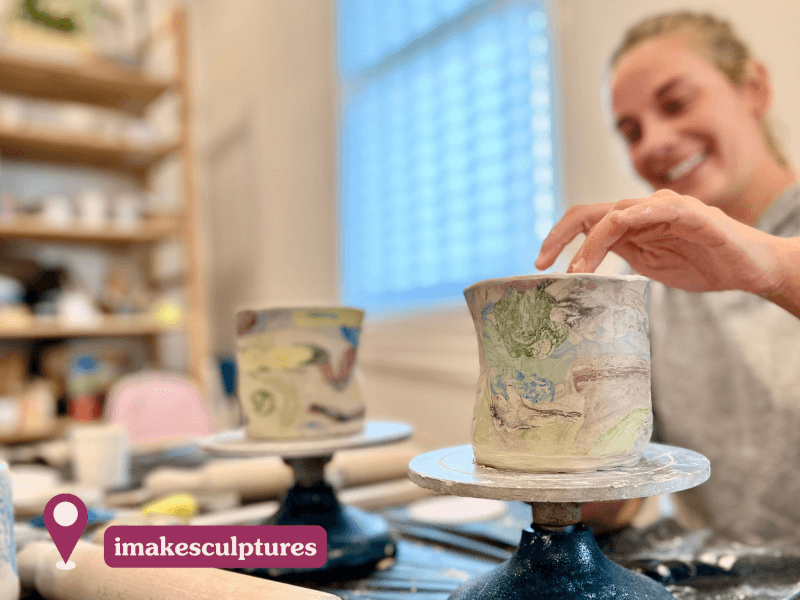 Tucked on the corner between Riley and Ann Street, you'll find ceramics studio imakesculptures. Set inside a freshly renovated two-storey terrace, this brightly lit studio is the perfect place to discover the slow art of pottery.
Your teacher Irina is there to guide you through the mindful process of making your own mug—from clay hand building to adding colour to the piece. Finish up feeling both relaxed and excited to pick up your fully-functional mug in a few weeks' time, perhaps another chance to explore more of this charming suburb…
Drift into the afternoon with a…
Just a few steps off Surry Hills' newly revamped Foveaux Street, you'll spot a simple swinging sign leading into a small shopfront. Step inside and discover a deep collection of slow-made Japanese homewares.
But wait, there's more. After your browse, join an afternoon candle making class and learn how to melt and pour soy candles into a handmade Japanese ceramic teacup. Pick from one of their eight signature scents for your DIY candle like Tabako—tobacco, leather, cardamom and clove—or Onsen—hinoki, cedar, frankincense and sandalwood.
The best part? Once you've burned through the candle re-use the container as a teacup or head back for a $10 refill and another browse through Surry Hills' hidden gems…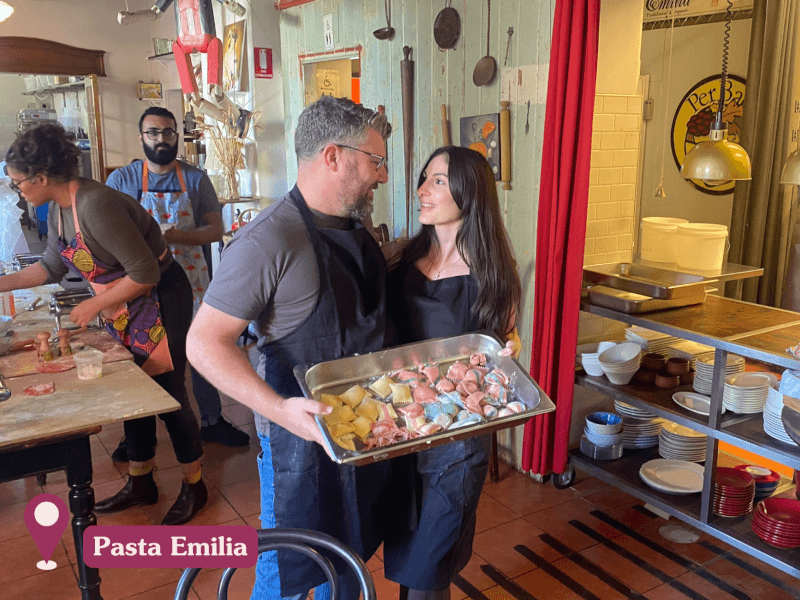 Walk five minutes north along Riley Street from Provider Store and you'll land at a homely Italian restaurant, Pasta Emilia. It's hard to miss the eye-catching red and white painted logo out the front and welcoming wooden doors adorned with arch-shaped greenery.
Your senses will quickly transport you as you step inside this cosy space, ready to roll up your sleeves and learn the secrets of pasta making from long-time experts. After the making is done, sit down and enjoy the fruits of your labour with a complimentary glass of organic wine. Now that you're feeling fuelled, where to next?
Head east across Crown Street and you'll discover Sydney's award-winning rum distillery, Brix Distillers. If you've ever wanted to handcraft your own spirit, this is the place to learn how to do so.
Ease into their spicing masterclass with a signature rum and dry as you get a speedy rundown on the spirit's history and production process. Then you'll dive into the hands-on part, infusing your own rum with a variety of in-house spices and botanicals.
Stay on to wind up the day or keep your creative momentum going with even more things to do in Surry Hills…
Toast the evening with a…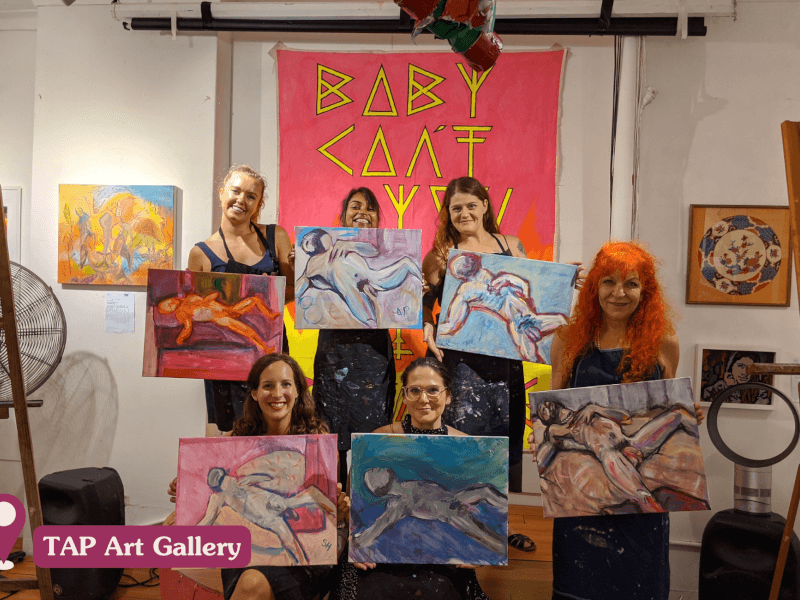 Back on Riley Street, take the stairs to TAP Gallery, Sydney's longest-running community art space. Here they run evening painting classes with a live model, so you can learn how to capture the human form with a paintbrush.
Set amongst an ever-changing art gallery environment, you'll find no shortage of creative inspiration. Pair the experiences with nibbles, drinks and a few friends and you've got both a fun and rewarding Surry Hills experience.
It's the perfect way to wrap up your night or continue on for a final toast to this endearing Sydney suburb.
Li'l Darlin' is a sweet tooth's paradise, and you'll find this fairytale-like bar back on Elizabeth Street, just a short stroll from Central Station. The best part? This cosy bar offers more than your regular drink service.
Pick your favourite drink from their candy-infused cocktail menu—think glasses rimmed with hundreds and thousands, gummy 'bear-tinis' and fairy floss garnishings—and the friendly bartenders will take you through how to whip up the drink yourself. Or, challenge them with a personal request of your own!
After all the shaking, stirring and straining, sit down and enjoy a feast of tapas and pizza, the perfect complement to your cocktail.
There you have it! Surry Hills is brimming with new experiences and now you're ready to explore its best-kept secrets.
Gift a unique experience
Pick a fun experience for them, or let them choose from our thousands of creative classes and kits.
Valid for 3 years.
card_giftcard Get a gift card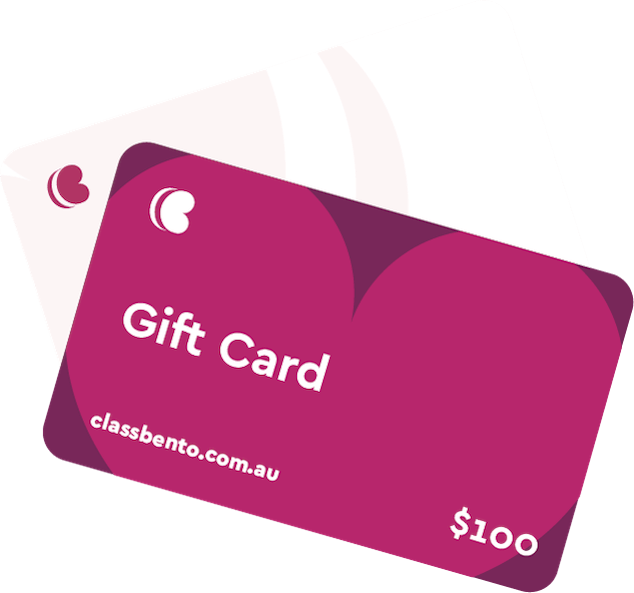 Suggested workshops in Sydney