There comes a time in nearly every person's life when their best friend slips a ring onto the finger of the person he loves more than anyone in the world. That includes you, by the way. But now is not the time for the complicated feelings of rejection! Friendships warp, morph, and change, and to celebrate the newfound chrysalis stage of your relationship, a bucks party in Sydney must be planned. They are moving on to another phase of their life, and it's important you go with them. You're ultimo amigos, remember? A special bud needs a special night, that's why we've got you sorted with the best bucks night ideas Sydney has to offer!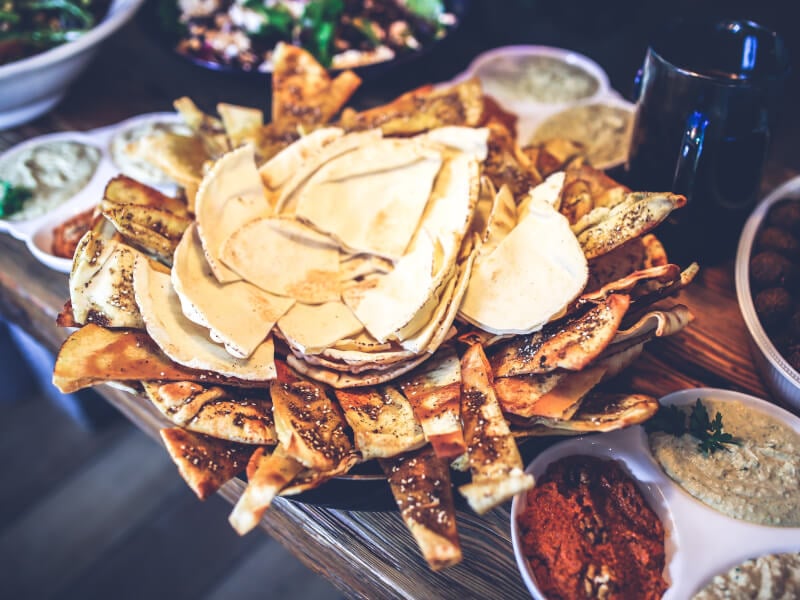 Gameplan, gentlemen.
So you've assembled the groom-to-be's trusted squad of friends, colleagues, and that one guy they knew from high school. There's a very high chance not everyone will know each other, let alone be the best of friends immediately, so an ice-breaker is crucial for establishing a sense of bachelor party unity. Yes, that's a thing. The more included everyone feels, the more likely everyone is to not only enjoy themselves but to look out for each other when the hour gets late. How do you achieve this?
Thank you for asking. Nothing breaks the ice at a bucks night like a cooking class. With a combination of teamwork, showmanship, and a delicious reward for effort, it's no wonder they're a team building staple. But you're looking for stag do ideas, so it's vital any cooking class fits the party vibe. Sydney Cooking School can offer you just that, with their Mexican Cooking Class for Private Groups! Enjoy whipping up some tomatillo salsa and tortillas with the boys to start the night off. They also offer BYO, so delicious Mexican food doesn't come at the expense of the beers.
Italian food kings Salt Meats Cheese also have you and the crew covered, with their cocktail making and all-you-can-eat pizza. The boys won't go hungry, and you'll all learn how to whip up two deliciously strong cocktails so as to ensure your evening gets started on the right foot. As far as unique bucks party ideas go, cocktails and pizza are a guaranteed crowd-pleaser.
But alas, maybe your soon-to-be-wed best bud has more of a somewhat refined taste - a caviar palette - if you will. Lucky for you, Brix Distillers in Surry Hills organise a Rum Spicing masterclass that's sure to appease the fancier buck. Starting with a complimentary rum and dry, you and the crew will tour the distillery, learning the finer points of the rum-making process, before diving into the infusions, where you will walk away with 200ml of your own creation at the end of the night. Turns out bachelor party planning can be a little bit fancy. Tally ho, old sport.
The pre-drink party
Ok, so you've already got the bucks night mapped out. There is to be no interference with the stag do ideas of pub-crawling and karaoke, or whatever it is that you all decree will be occurring. But what of the afternoon leading up to it? Will you provide the big night with the perfect runway to launch? Centennial Park provides the perfect scenery for the groom's crew to learn how to BBQ over a few cold ones. BBQ School offers the chance to master the Jamaican jerk beer-can chicken whilst you all sample a range of Australia's finest craft beers in the great outdoors! Not only is this a delightful afternoon stag do activity, but it's also right next to the entertainment quarter in Moore Park. kick-ons, anyone?
But enough of all these cooking class suggestions! ClassBento knows they're great, you now know why, so what else can inspire the bucks evening?
Get together and do your best Ned Kelly impression with our Welding Workshop for beginners. Redfern's own Work-Shop can show you and the bucks crew the basics of welding steel in a class that's sure to get sparks flying. They run morning and afternoon classes, depending on how early you'd like your bucks night to start. Not only is this one of the most hands-on workshops we offer, but it's also a guaranteed way to work up a thirst.
For the artsy buck
We've all got that one bohemian friend who wears the paisley pants and makes money somewhere in the arts and enjoys discussing politics over the cricket. Well if they are, in fact, the one getting wed, it's important to cater, likewise. Sinking tinnies and watching the footy may not be a perfect choice, but ClassBento has a multitude of alternative bucks party ideas for the more colourful groom-to-be.
Aside from our extensive range of paint and sip classes, our Boozy Finger Painting class will have you creating a beautiful mess while you knock back brewskis. You'll learn the fundamentals such as colour theory and painting composition, sure, but more importantly for your bucks party, this class is geared for you to get a little wobbly. You'll also leave with the two masterpieces you've created, and your paint-covered hands double as a bachelor party costume for when you hit the beers later in the night.
With ClassBento's array of unique bucks party ideas, you and the stag do crew can lap up the best workshops and activities Sydney has available, without compromising the traditional goal of dancing till the early hours. You can send your best friend off to married life in style whilst still partying hard like the collection of champions that you are. Good times and hi-fives all round!