Did you know cooking helps boost your energy and improve your sleep? That's right, cooking classes in Sydney have some serious benefits, and those are not the only reasons you should try a cooking course. They're one of the best things to do in Sydney for a reason; they are the perfect option if you're wanting to learn how to cook better and more efficiently as well as put some love back into your mealtimes!
Why spend money buying a meal at an expensive restaurant when you can replicate that very same meal at home? You'll find that there are so many reasons to keep your chef's apron handy when you've considered all of the fantastic benefits of learning how to cook at home.
For one, it's undeniably healthier. You'll know exactly what is going into your body and will be able to portion out your own meals. Studies show that people who eat at home are also more likely to eat more fruits and vegetables than those who eat out regularly.
But that's not the only advantage. Home cooking is also cheaper. Fast food and takeaway may seem cost-effective, but you get more for your money when you buy the nutrient-dense ingredients to cook at home and do all the work yourself.
Lastly, and perhaps most importantly, cooking is fun. Learning new recipes is stimulating and promotes creativity. Going to a cooking class can be an exciting activity to do with friends, family, or even as a romantic date night out. It can also be a fun team-building activity or a thoughtful gift idea for your loved ones. Recently, learning to cook has even become popular for hen party ideas. Plus, cooking for yourself or your loved ones is a wonderful feeling.
There are so many unique Sydney cooking classes that you can give a go on your own or with a partner or group. Here are just a few of the many reasons why you should try cooking classes in Sydney today!
Explore new flavours with different cultural cuisines
One of the most satisfying parts of cooking is learning about how other cultures from around the world have their own unique flavours and cooking styles. That said, getting started can be tricky. If you've ever spent money on those hard-to-find ingredients only to throw away the whole final product, you know the struggle.
Luckily, by taking a cooking course, you can take the pressure off and just enjoy the fun part: the cooking! Learn how to make pasta or pizza from scratch at an Italian cooking school, try sushi making with a passionate Japanese chef or spice things up with an Indian cooking class and tantalise your tastebuds.
Build your confidence in the kitchen
Food is nourishment for the soul, but without the skills or the knowledge to cook, you may find your confidence dwindling. With these Sydney activities, you'll be able to build your confidence in the kitchen thanks to plenty of guidance and support from friendly and passionate teachers.
Get familiar with different flavours and techniques at one of these hands-on classes and go from newbie to head chef in no time. If you make a mistake it doesn't matter! Your friendly teacher will be right there, ready to save the day and give you a hand if needed.
Learn how to cook meals that hero vegetables
If you are vegetarian or vegan, you're probably always looking for more variety in your diet. And, if you're not, you'd be surprised at how enriching it can be to pay a little bit more attention to the greens in your life.
There are so many plant-based culinary courses available in the city of Sydney that feature flavour-packed dishes that really satisfy. Try out a vegan Thai cooking class, practice making fresh, gluten-free and vegan Japanese food or even have a go at vegan cheese making. You'll be amazed at just how much flavour you can get into these meals.
You may also find that local teachers and cooking schools are able to customise their regular classes to suit your dietary needs or the needs of your group.
Improve your health with fabulous ingredients
Like we said before, cooking at home is naturally going to lead to a healthier overall diet, but there are ways to boost the health factor. Courses like a Japanese Superfoods class are a great way to familiarise yourself with ingredients that are both tasty and good for you. After learning how to cook with health in mind, you'll never have to struggle through another diet plan.
Master cooking basics
Have you ever wanted to perfect a simple omelette breakfast? How about learning how to choose the best seasonal ingredients to make your dishes stand out? It doesn't matter if you're a seasoned cook or a complete beginner, learning or reacquainting yourself with the foundations of cooking is a great way to build your confidence in the kitchen.
Learn how to cook meat to perfection, get familiar with folding dumplings or even practice your knife skills at one of many cooking experiences in Sydney.
You can get creative and have fun
Letting go, becoming more mindful and cooking up a storm is a great way to engage your inner creative. Making a meal shouldn't feel like a chore, it's supposed to make you feel excited and in control of what you consume so that you can maintain a healthy mindset and enjoy your mealtimes even more.
Learning how to cook at a local culinary school is a great way to keep your passion and love of food alive as you'll be inspired by people who have turned cooking into their career. You'll have fun and learn skills that you can use every single day.
Save money with meal prep
A Sydney cooking class is a great way to upskill and learn easy recipes for beginners, so you can successfully organise and prepare for the week ahead. Say goodbye to rotting vegetables in the crisper and hello to freshly cooked meals for the entire week. Learning how to cook allows you to not only tap into the mindful benefits of the practice (which in turn, gets you more excited for meal prep time) but it also teaches you practical skills that will ensure you can shop seasonally (and therefore, cheaper), use up all your produce and minimise waste. It's a win-win for you, your wallet and the environment too!
You can socialise with fellow foodies
One of the best parts about cooking classes in Sydney isn't the cooking but it's enjoying the meal at the end with your class group! Whether you're attending with friends, colleagues or riding solo, savouring the fruits of your labour at the end of a few hours is a great way to socialise and bond with new and existing friends. Drink wine and enjoy your wood-fired pizza, eat platters of hand-rolled sushi or stay warm with a bowl of homemade ramen. These Sydney activities are a must do this weekend!
Get the little ones feeling creative at cooking classes for kids
Let's face it, it can be tough to involve kids in cooking. But when you see the look on their faces when they learn how to turn what they always thought of as boring ingredients into something wonderful and tasty, you'll both be glad you signed up for a kid-friendly cooking class. Get your little one cooking everything from French-style desserts and chocolate making to classic Mexican food at one of these hands-on Sydney workshops.
So if you're wracking your brain for great indoor activities to try out with a group or you're looking to impress your date with something more than the old dinner and a movie, cooking classes in Sydney are the way to go. Classes are kept hands-on and practical so that you can easily recreate the dishes at home. Plus, you don't have to worry about the cleanup. That's a pretty sweet deal!
Gift a unique experience
Pick a fun experience for them, or let them choose from our thousands of creative classes and kits.
Valid for 3 years.
card_giftcard Get a gift card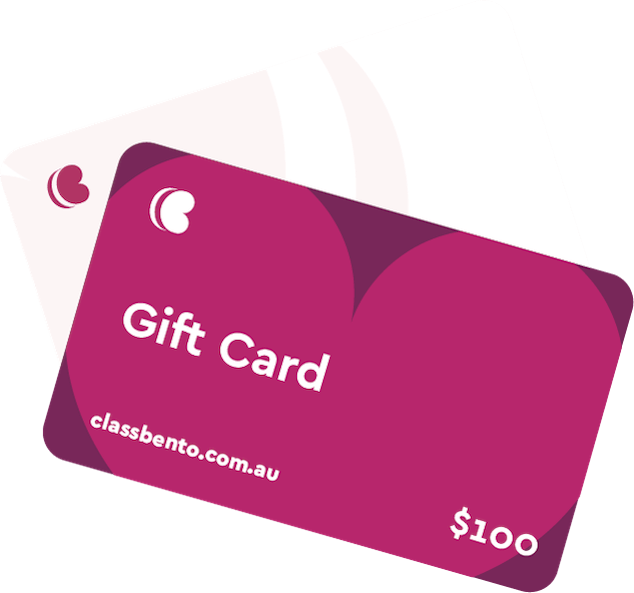 Cooking workshops in Sydney