Are you in need of something fun, practical and relaxing to do after work or on the weekends? Cooking classes in Sydney are the perfect mix of all of that and more! Not only do they help you spice up your week and get you digging your hands into something new but they'll also teach you lifelong skills. That's why they're one of the best things to do in Sydney!
Learn how to cook your favourite cuisine, go behind the scenes of popular Sydney restaurants and culinary schools, build confidence in the kitchen, gain insider tips and tricks and most importantly, devour your delicious creations at the end of your class.
Sydney cooking classes are also great for any number of occasions, from hen party ideas to birthday parties, team building activities and family outings. They also make excellent gift ideas for that person in your life who is difficult to shop for but is a sucker for a good-quality, homemade meal.
If you've been looking for truly unique cooking experiences in 2023, then this is the list for you. Check out these 11 unique cooking classes in Sydney to spark your creativity and tantalise your tastebuds today!
Learn how to make ramen the traditional way with Hideo Dekura in Chatswood. You'll be pleasantly surprised and entertained by the noodle-making process, all of which you'll get to practice for yourself at this fun and casual cooking class!
Get a real taste for authentic Japanese cooking from Dekura-san and return home with the skills and confidence to continue making traditional ramen from scratch.
Satisfy your sweet tooth at this chocolate making class in Lilyfield and discover how to make delicious, melt-in-the-mouth truffles! Joseph from Kimberley Chocolates has been a chocolatier since 1994 and has always wanted to make great chocolate more accessible for the community. At this exciting, hands-on course, you'll get to explore a real-life chocolate factory and create your very own personalised truffles. Experiment with different flavours, ingredients and milk or dark chocolate and - if it's even possible - take home any leftovers at the end of your class.
Looking for romantic things to do in Sydney? Grab your partner and try out this unique experience together. If they love chocolate almost as much as you, then they won't want to miss out on these super sweet date ideas!
Macarons are one of those things that seem impossible to make on your own. How can you get that perfect crunchy on the outside/soft on the inside texture? And how can you possibly achieve that pastel colour? Well, take a class with the Mak Daddy himself at the patisserie that won the best macaron in Sydney to learn this and more! This course is two hours long, and you'll walk away with a complimentary goodie bag with recipes and your very own equipment to be able to make macarons at home. Plus, all the macarons you'll make during the course are gluten-free. The workshop is open to kids six years and older, so it would make a fun family outing, too!
Everyone knows that the Japanese diet is full of fresh and healthy food, but did you know that different meals can be used as medicine too? Join experienced chef and cookbook author Yoshiko Takeuchi for her unique cooking class in Bondi Junction, where you'll learn all about Japanese superfoods and the secrets to good health and longevity. Yoshiko's food has no MSG, and she uses only natural delicious ingredients.
Over two hours, you'll learn how to cook Umeboshi, Amazake pudding and more as well as discover how to boost your immune system, have a healthier heart and stronger gut and how to generally be kinder to your body. As with almost all of Yoshiko's classes, her Superfoods as Medicine workshop is suitable for vegans. It's a must do in Sydney for foodies looking for healthier alternatives to their favourite dishes.
Discover the top cultural cooking classes in Sydney here.
Calling all snag lovers! Gather your mates for a fun day out at Chaotic Social in Petersham and learn how to make sausages at their unique venue. Hosted by the sausage queen, Chrissy Flanagan, you'll enjoy two hours of sausage making before sitting down to a cooked BBQ lunch of your creations with bottomless drinks. Taste test Chaotic Social's extensive range of Sydney craft beers, the ultimate match for your handmade bangers!
On the search for fun and casual team building activities? Enjoy a few hours of creativity with your colleagues and socialise together after your cooking class over lunch and drinks. It's the perfect boost for social and workplace wellbeing too.
What could be better than learning how to bake sourdough bread from scratch? Enjoying your creations afterwards on a balcony overlooking Circular Quay of course! If you have been wanting to learn how to make your own sourdough starters then this cooking class with Marion Chanliaud at her beautiful apartment in McMahons Point is the perfect introduction.
After hands-on making and baking in Marion's kitchen, you'll be able to enjoy the harbour views, taste your sourdough bread, crackers and pancakes and nibble on a delicious gourmet grazing board. Talk about best things to do in Sydney with some of the best views of the city!
If you love desserts and have never tried Ggot Tteok then you are truly missing out! These gorgeous and colourful Korean desserts are made using a mixture of sesame, bean flour, sugar, honey and can be flavoured with peach, pear, apple and more. They're also vegan, making them a great crowd-pleasing treat. Learn how to make Ggot Tteok with Elin Kim at this unique dessert making class in Chippendale, and take home a beautiful box of these sweet and adorable bite-sized delights! If you've been on the hunt for vegan cooking classes in Sydney, look no further.
Speaking of vegan cooking courses, this cheese making class with Sydney Community College in Rozelle is ideal for vegans who miss dairy. It's a great place to start creating plant-based appetisers that taste just as good as the real thing! During this hands-onclass, you'll be guided by experienced chef Ayse Moonon, who'll show you all the cooking basics you'll need to recreate a vegan cheeseboard at home.
We get it, you've probably seen a glorious naked buttercream cake and thought "I could never make that," well, it's time to change that mindset! With this dessert making class at Annie Makes Cakes in Alexandria, you'll be shown how to make gorgeous fillings and decorations and assemble it all at the end!
If you've been on the search for unique things to do in Sydney, then this hands-on class really takes the cake.
Are you a lover of all things Italian? Try your hand at making pasta from scratch with Italian-born chef Christian Colognesi in Croydon. Perfect for fun team building activities or hens party ideas, this cooking course will immerse you in the world of pasta as you learn how to shape and form delicate pieces with just a few simple, yet high-quality ingredients. Sit down at the end of the group cooking class and enjoy your handmade pasta with a meat-based or vegetarian sauce. This masterclass is here to put a stop to your constant search for "cooking classes near me"!
Time to fire up the barbie! At this BBQ cooking class with Sydney Cooking School in Neutral Bay, you will learn the slow cooking method of authentic Southern-style smokey barbecue. This includes how to prepare delicious marinades and rubs to really bring out the flavour of the meat. Mouth-watering, right? And the best part is these cooking classes in Sydney are paired with American beer for the ultimate experience. A must do in Sydney for those missing the flavours of authentic American BBQ down under.
Whether you're looking for something fun to do with the kids, a unique gift for your pickiest friends, or an engaging activity for a hens party, there are plenty of options to get your loved ones cooking! You're in for a fun-filled afternoon, and your newly acquired cooking skills will stay with you long after the class is over.
Gift a unique experience
Pick a fun experience for them, or let them choose from our thousands of creative classes and kits.
Valid for 3 years.
card_giftcard Get a gift card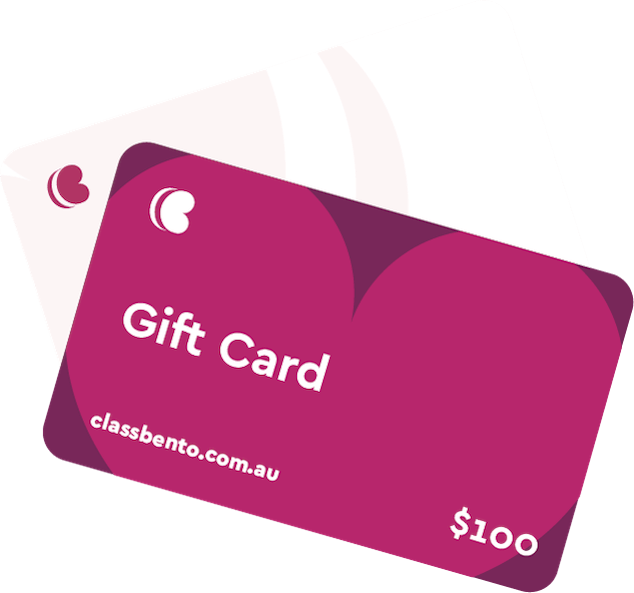 Cooking workshops in Sydney