&nbsp
Looking for inspiration, relaxation, or a fun way to meet people in your local area?
Whether you're looking for something to do this weekend, or planning your next big event, try Dessert, Cocktail, Screen Printing, Barista, Home and Beauty, Yoga, Cooking, Resin Art or Tea Brewing with some of the Surry Hills area's most talented teachers, like Mrs C and Me, Silvia Kvasnovska, Laurene Duez, Jonny Allen and Yoshiko Takeuchi.
Book ClassBento's workshops in Surry Hills with confidence, backed by our money-back guarantee, or browse classes across all of Sydney.
Let's celebrate our local gems!
&nbsp
Surry Hills has developed significantly in recent years, encouraging small trendy businesses and renovating much of the housing to accommodate high-earning newcomers and expats. Because of Surry Hill's proximity to downtown (only a five minute drive from CBD), it also serves as a welcome respite for celebrities and business executives who can often be spotted having lunch at one of the many restaurants or heading to their favorite retail shops.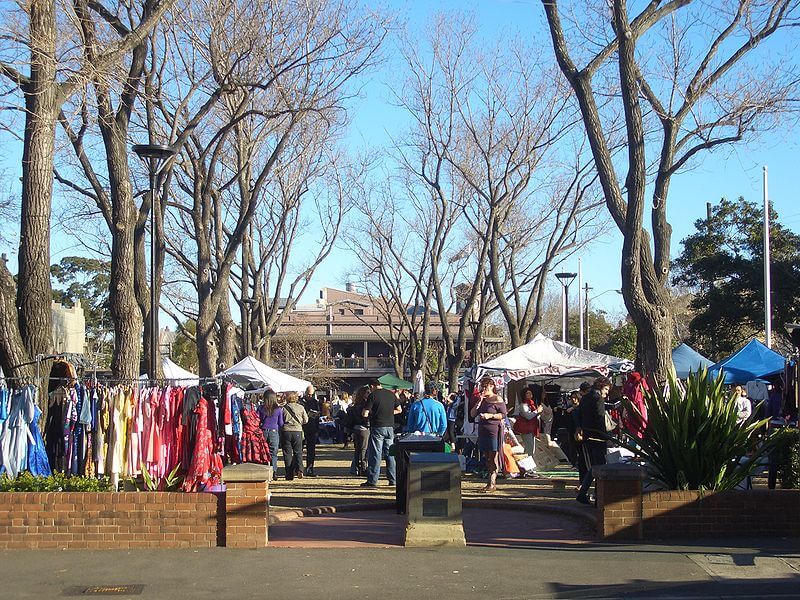 To be sure, there is also a large portion of the population that has lived in this area for generations and has seen the many ups and downs of this eclectic suburb.
Of course, the history extends even further, first with the Cadigal people as its first inhabitants and then with the arrival of Governor Phillip in the 1790's (1).
Unfortunately for the colonists, the region proved unpromising at first, with swamps, sandy hills, and sandstone ridges making farming improbable. Yet, the craftiest of settlers proceeded to accept land grants in the area, devoting much of the space to sheep and cattle grazing. Captain Joseph Foveaux's impact was most notable, as his 105 acre property, called Surry Hills Farm, is responsible for the region's current name.
The next few decades saw a shift from expansive farms owned by successful tycoon families to smaller estates run by private owners. As a result, a township began to take form, complete with haphazardly laid roads that contradicted the governor's plans for an organized grid system. At the same time, government officials encouraged land owners to change the industry from grazing to more community-beneficial enterprises, like farming, stone quarrying, and lumbering.
These changes attracted some upper-class families to build up the area, though they would be largely replaced by shopkeepers and factory workers by 1870. Schools and churches began popping up to address the demands of working-class families, but government officials would find it difficult to keep up with the rapidly increasing population. A lack of urban planning would result in an overrun housing market and the mass exodus of wealthy families from the area.
Until the 1960's these conditions persisted in Surry Hills, despite many attempts to renovate the streets and historical buildings. But as many residents had witnessed in the past, this region was destined to prosper once again. Seeking something in the middle of the spectrum between inner-city excitement and suburban comfort, young entrepreneurs, businessmen, public servants and university employees decided to take another look at the suburb closest to the financial district.
What we have seen as a result of their efforts is a completely transformed area boasting of modern apartment complexes, public buildings, and a booming commercial economy.
So, now that the gentry have returned to Surry Hills, what does it offer to visitors and locals?
Well, let's start with one of the many community-oriented events of the suburb, the Market (2). On the first Saturday of each month, rain or shine, residents flock to the sprawling Surry Hills Market at Crown Street to browse the stalls of recycled and handmade merchandise. This secondhand and artisan inventory differentiates this market from those of other suburbs as well as serves as a nod to the humble beginnings of gathering in 1981, when the transformation of the region prompted low-income families to find creative ways to make money. Today, this community tradition flourishes in an ever-changing and demanding city environment.
In addition to the market vendors, this event also offers a unique dining option, the Community Cafe, located at the Community Centre across the street (3). Run by volunteers, the charitable cafe serves tea as well as sweet and savory dishes. Even if you're not particularly hungry, the space is open to visitors trying to temporarily escape the heat and relax after the hustle and bustle of the market.
Not surprisingly, a single visit to the Community Centre often engages members of the suburb to come back to enjoy one of the other many events hosted in the building, from knitting and sewing clubs (4) to community activities like Yoga and Street Dance lessons (5). Each event is a great way to connect with locals, give back to the area, and engage in fulfilling hobbies.
Another big draw to this happening suburb is the Surry Hills Festival, an annual fundraising event showcasing Sydney's music scene, theatrical talent, and local art (4). Every third week in September, this event invites people from all walks of life to enjoy good food, build a strong sense of community and give back to philanthropic organizations in the area. In addition to live performances, participants can join up for a variety of tours to explore the surrounding art scene and architectural treasures of the district. You can even volunteer at the event as a way to truly immerse yourself in this special festival.
Despite former assumptions of this area as an impoverished slum, Surry Hills has long since shed its unsavory image.
Today, it is filled with affluent businessmen alongside trendy expats and university students. Its streets are lined with flourishing restaurants, coffee shops, and small retail stores. Its historic walls are covered in beautiful murals, and the art scene tends to extend beyond the walls of its many galleries and museums.
In short, this is a unique place within the larger Sydney municipality. It is not quite inner-city but definitely more exciting and energetic than some of the farther removed suburbs. Its community is strong and tightly-knit, and its many fundraising activities serve to foster the strong bond between locals and visitors, alike.
From the hustle and bustle of Crown Street to the hidden alleys that remind us of Midnight in Paris, Surry Hills is full of character and enticing treasures, with lots of eclectic and wonderful classes to discover.
References:
dictionaryofsydney.org
shnc.org/market
shnc.org/community-cafe
shnc.org/activities/sewing-and-knitting-group/
shnc.org/community-activities/
surryhillsfestival.org