Make your next corporate event one to remember with Classbento.
We make organising easy.
We can cater to any budget, any group size, and any location (within Sydney).
Creative workshops are a proven way of helping employees fight workplace stress, improve creativity, and increase productivity - so invest into your company's most valuable assets and reap that ROI!
Just get in touch and we'll organise something awesome for you.
Got teams in multiple cities, and planning a nation-wide event? We can help arrange that for you, quickly and easily - save yourself some time and hassle. Just get in touch.
What others say
"Sometimes creating or doing a fun activity can spark something that you never imagined before and can lead to something great for your team or company"
Prasad Shringapure

"It's great to have the opportunity to learn something you might otherwise not learn at the office. It is really motivating!"
Emma Seakins

"After a ClassBento workshop you've built this great relationship and common ground with your colleagues, that makes everything easier when you are back in the office"
Sigourney Berndt

"The thing I find about workshops is that it's super meditative - you have to stop and focus on what you're doing; they make you stop thinking about everything else, relax and be in the moment"
Monique Llewellyn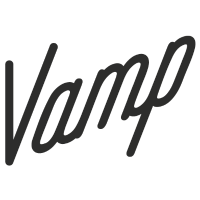 &nbsp
Reviews for our Corporate Event workshops
Some happy clients
Cocktails and canapes are great, but create an event people will really remember with an interactive workshop or activity hosted by an experienced Classbento teacher. Along with adding an element of surprise and delight, your guests will learn a great new skill they can take with them.
We can help to design a bespoke experience based on your budget, event size and the type of experience you want to create. From brand launches, to corporate milestones, Classbento workshops are an easy way to make your event stand out from the crowd.
EOFY celebrations, Christmas parties, team building and more - whether you're looking to get the team bonding or to impress your clients (and reap the ROI), our workshops are sure to please.
Know what you want? Go ahead and book it yourself. Otherwise, let our friendly and fast team sort it out for you, and just get in touch.
We also have a
corporates discount program - it's free and easy to join!