Make your next corporate event one to remember with Classbento.
We make organising easy.
We can cater to any budget, any group size, and any location (within Sydney).
Creative workshops are a proven way of helping employees fight workplace stress, improve creativity, and increase productivity - so invest into your company's most valuable assets and reap that ROI!
Just get in touch and we'll organise something awesome for you.
Got teams in multiple cities, and planning a nation-wide event? We can help arrange that for you, quickly and easily - save yourself some time and hassle. Just get in touch.
What others say
"Sometimes creating or doing a fun activity can spark something that you never imagined before and can lead to something great for your team or company"
Prasad Shringapure

"It's great to have the opportunity to learn something you might otherwise not learn at the office. It is really motivating!"
Emma Seakins

"After a ClassBento workshop you've built this great relationship and common ground with your colleagues, that makes everything easier when you are back in the office"
Sigourney Berndt

"The thing I find about workshops is that it's super meditative - you have to stop and focus on what you're doing; they make you stop thinking about everything else, relax and be in the moment"
Monique Llewellyn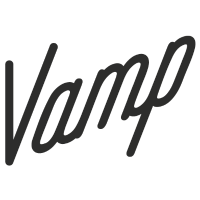 &nbsp
Reviews for our Corporate Event workshops
James Zagarella


Such an enjoyable workshop, very hands on, great team participation. Teachers Polly and Lu are very knowledgeable and extremely entertaining. I had a great time. Would highly recommend this to others.

James
---
Jessica Robertson-Nash


Shiho was a delightful teacher! She is professional but also a lot of fun! We had a one-hour juggling class for a corporate team activity for around 20 people. She was very engaging, very quickly getting a group of around 20 people very involved and focused on learning how to juggle. Our team really enjoyed the event and also learnt quite a bit about juggling in a very short time.
Thank you very much Shiho!

---
Selena Seigo


This was a fantastic choice. Great for a team outing or event starter. Venue is excellent and Chris was phenomenal. He is knowledgeable, easy going and funny. Made 4 amazing drinks and we all enjoyed them. Top points for these guys. Would definitely recommend and book again.
---
Renee Thaler


Our work team really enjoyed our class with Sid - delicious cooking ideas that we will use at home - would definitely recommend! Thank you!
---
Kar Saw


It's fun and interesting! I really enjoy the class! I get to know the teacher and other teammates as well. It's definitely a new skill I learned! Hope to attend more of similar classes!
---
Virginia Junquera


Carizza was absolutely amazing. She is kind and attentive. We were a large group of people from work looking for a social activity to do team building. We had so much fun. The studio/space was very interesting. Exactly what I was looking for. Totally recommend!
---
Annabelle Nguyen


Blair was an extremely attentive and helpful teacher. Throughout the class her feedback was not generic, it was specific to each student and therefore making the whole experience wonderful. Would recccomend for a girls date or team building.
---
Francesca Gerardis


The instructors George and Fionna were incredibly friendly, helpful, patient, punctual and a lot of fun. They were mobile which was perfect for my event/venue. They provided everything, from the glass bowls, soil, colourful pebbles and sand, figurines and all different types of succulents. It was a great experience to pick out what we liked and given the chance to be creative. Overall, it was excellent value for money. All our participants loved the experience and we cannot thank the team at Mulberry Tree enough for making this a truly unforgettable experience.
---
Jenny Nguyen


We had a blast at a team building event at Li'l Darlin. The whole session was relaxing and allowed us to set the pace. Our teacher was knowledgeable, friendly and the venue provided a great atmosphere to get away from the CBD. Would most definitely rebook for client team building events.
---
Taylah Swan


The class was a good mix of learning and socialising for out team building activity. The teacher was lovely and kept everyone engaged, answering any questions we had not only about the products we were making but recommendations for other items we could make ourselves at home. Thank you Polly and Lu!
---
Catherine Jones


This was great fun!! We did a corporate "team building" style class. We were well looked after from start to finish. They tailored the class to our needs, the teacher made it very engaging and entertaining and everyone had a good time. Thanks for hosting us!
---
Alice McCann


We had a work team building day at the Chocolate workshop and Joseph made it a very fun day.
Venue was easy to find and good street parking available. Our chocolates turned out beautiful and it was a lovely treat to take home to family and friends. Thank you from the Gilbarco team.
---
Scott Middleton


Very enjoyable class, Joseph and his team made it fun and interesting. I highly recommend this class!
---
Claire Madden


Awesome teachers who made the experience inclusive and fun. It brought our team together and we had a great time. Would most definitely recommend!
---
Bridget Collet


What a fantastic session! Thankyou Malou - you were so accomodating to our requests and you shaped the whole session to suit our team, our personalities, and our beginner-level expertise! Great venue and great experience - will definitely book you again for future events!
---
Rob Spiteri


Carizza was a great teacher! The class was cool, we all had fun and created some memorable pieces. I'd recommend this class for groups and team building!
Rob Spiteri. UMM
---
Sharon Hinchley


The team had a great relaxing morning, Pamela offered handy tips to those of us that are not deemed "green fingers" and was very clear on instructions. The plants she offered the group were very healthy and there was plenty of extra's to decorate with. This is a great event to build team spirit. Thank you Pamela.
---
Susmitha Ghatty


Fabio was incredibly professional and engaging. He was willing to accommodate to a late start time and a location further out from Sydney to teach a class at our corporate Offsite, which we really appreciated. Everyone in the team absolutely loved the class!
---
Matthew


Fantastic event for something 'different'! Took care of our 30 guests very well.
---
Jenny Tran


The teacher was great! Very knowledgeable and engaging. The shop had a great atmosphere - quaint and magical with relaxing music. It had double glass doors which opened up to a cute balcony with two small tables and a large grass area looking out onto the water. We were quite late but the teacher managed to fit in our class which was good. We had eight people and everyone managed to get a chance to make chocolate and everyone also got to bring home their own chocolate.
---
Dannielle Murphy


We had the terrarium class at our office as part of a week of festivities put on for our staff (40 guests) to attend to outside of the norms of working. It was extremely popular and turned out to be a fabulous class. Pamela did an amazing job as the teacher from set up to finish. She was clear and easy to understand and made the class very enjoyable for everyone.
---
Richard Brown


Great team event, amazing drinks, delicious food and Gigi and Alex were fantastic hosts who made the afternoon thoroughly enjoyable. Highly recommended.
---
Martine Schepel


We had a great team building (20 people) afternoon at the Roosevelt. Our Italian teacher was amazing and very engaging. We all had our own material and it was a really nice and hands-on class. We all made a South Side, then half of the class made an Espresso Martini and the other half choose to make a Whiskey Cocktail. The canapes were delicious and all in all very good value for money. Highly recommend this place!
---
Liana Vilcins


Our team of 6 thoroughly enjoyed the juggling class with Kenny! He was a great teacher and gave each of us individual attention to introduce and develop basic juggling skills. He explained the benefits of this skill beyond the entertainment value : concentration, exercise and of course, laughter! A great break from our team workshop nearby, in the fresh air and sunshine of Hyde Park - would highly recommend it!!
---
Kristy


I purchased this course as a gift to my team at work, it was great and enjoyed by all. Chris was patient and an inspiring teacher.
We would definitely do it again!
---
Some happy clients
Cocktails and canapes are great, but create an event people will really remember with an interactive workshop or activity hosted by an experienced Classbento teacher. Along with adding an element of surprise and delight, your guests will learn a great new skill they can take with them.
We can help to design a bespoke experience based on your budget, event size and the type of experience you want to create. From brand launches, to corporate milestones, Classbento workshops are an easy way to make your event stand out from the crowd.
EOFY celebrations, Christmas parties, team building and more - whether you're looking to get the team bonding or to impress your clients (and reap the ROI), our workshops are sure to please.
Know what you want? Go ahead and book it yourself. Otherwise, let our friendly and fast team sort it out for you, and just get in touch.
We also have a
corporates discount program - it's free and easy to join!